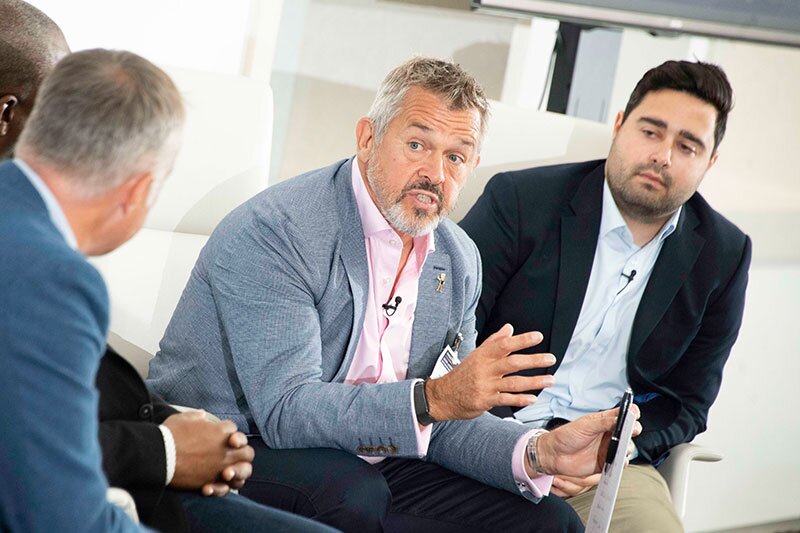 Travolution Leaving Lockdown: Tech trends have been accelerated by COVID-19
Matthew Parker, of event sponsor Babble, says tech will become increasingly flexible and integratable
The COVID-19 crisis has seen a acceleration of many trends in travel technology that were happening before the crisis, the Travolution Leaving Lockdown event heard last week.
Travolution, in association with sister title Travel Weekly, held the first event for the UK travel sector since July 19 'Freedom Day',  focussing on the challenges for travel as the country leaves lockdown.
Matthew Parker, chief executive of headline sponsor Babble, joined a panel of suppliers to the industry that specialise in using technology to support their clients.
Parker said the COVID-19 crisis has seen a definite acceleration in the move to using multi-channel engagement both internally and externally in businesses.
"All it's done is brought forward what would have happened over the next four or five years. It was already on it's way it was just moving at a relatively pedestrian pace," he said.
"Now is it moving at a pace that's almost unrecognisable and IT functions in businesses who would not have considered doing stuff externally or in the cloud know that's the future and the future's now."
Parker said COVID will also strengthen the shift towards more plug-and-play modular technology solutions that firms can dial up and down, or turn on or off, as required.
Parker said: "I've been involved in running businesses that try to deliver best of breed solutions into small and medium sized enterprises for 20 years and the idea that we would go and build a CRM system is, for me, ridiculous. It's not what we do.
"Working with tech businesses who are providing integratable, open solutions that allow you to plug things in together makes that conversation internally in terms of an investment much easier.
"It's about business and it's about thinking about what you're trying to do long term so how do you take large upfront expenditure and turn it into opex.
"How does that interact with your business in terms of tools that help you run your business more effectively, more securely, more robustly and in a more resilient manner and do that in a way that you are spending money on it in a way that reflects how your business is operating and performing.
"The idea is you're not parting with five, 50, or 500 grand in the hope you've made a good decision and you'll get your money back in the next couple of years. It's about how you take the money you need to spend and move away from balance sheet accounting.
"Find a partner who can work with you on that commercial model and put an ROI paper together that says this makes sense for the business. That, for me, is the demystifying of the conversation."
Parker added: "If the technology doesn't pay for itself why are you doing it? That's the question I would ask.
"We're all in business to make a profit because that's how we survive. If I'm investing in a piece of technology…it's got to either drive efficiencies or support your operations.
"With the model that is now going to be the norm in terms of investing in business technology it has to be able to deliver a return on investment.
"Does what a partner do and their business model align with what you are trying to achieve? If you're buying on price find someone who sells on price, if you're buying on service find someone that sells on service."