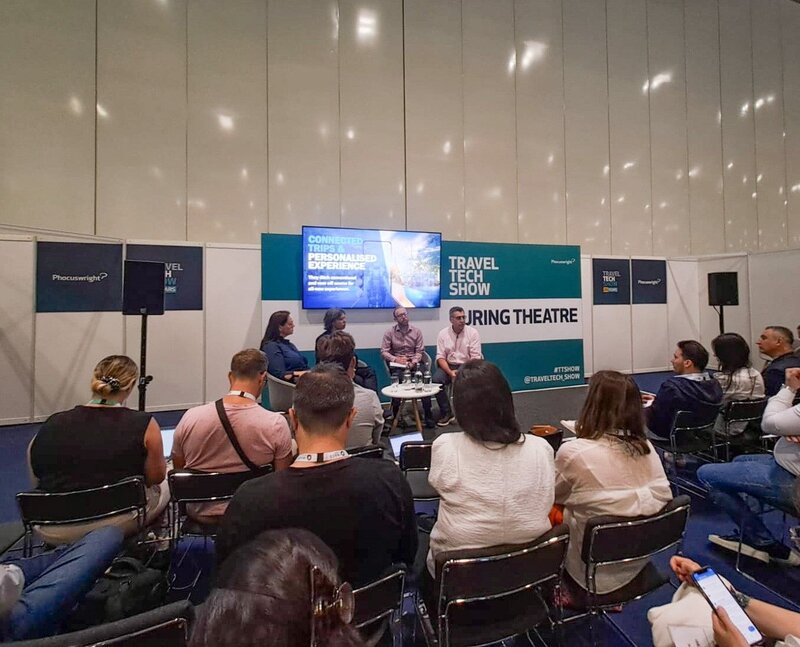 Travel Tech Show 2023: Key pillars of success for travel tech companies
Hotelbeds and HotelRunner discuss the key considerations for ensuring success rather than just a "very good solution"
Last week at the Travel Tech Show, Hotelbeds' digital commercialisation officer Paul Anthony led a discussion on the traveller of tomorrow.
The panel line up included Ali Beklen, founder & managing partner of HotelRunner, who shared his take on the four key pillars to success for any travel tech companies introducing different technologies and products or services.
Beklen summarised the four approaches he would take when launching new innovation. He said: "One of them is adoptability. We have a responsibility as a travel tech provider, that whatever we do, whatever we build, it has to be adaptable by the consumers. When I say consumers, that is every player in the travel agents system.
"The second one is affordability; I mean nobody nowadays is trying to pay too much money so they want to experiment easily, and they want to see value in their return quickly so affordability is very important."
Beklen said: "Simplicity is very important, whatever we do, we have to simplify it and oversimplify everything and the last thing is automation, as we're all facing the labour shortage right now at every level of the service, we're giving right now so everything we do now has to be automated."
He added: "If you satisfy those key pillars of the existing tech expectations, that will eventually turn into a massive success.
"If you provide something very simple, very valuable, the adoption rate is dramatically quicker than ever.
"So, forget innovation, forget tech stuff, whatever we do we have to satisfy those key pillars. Otherwise, it's not going to be a key success. They're going to be very good solutions but that doesn't mean they're going to address the key problems for the ecosystem. We all have to focus on the problem not the solution."
Paul Anthony, digital commercialisation officer of Hotelbeds, added: "The fifth pillar I would add to what Ali had said is interoperability, working together in different parts of the issue to make it more seamless is key.
"What Hotelbeds will be doing going forward is bring more customer groups, bring more supplier groups into the tent to then say do we all see this as a similar problem we need to solve and let's think jointly about the solution rather than doing it for one company.
"After all, we are a B2B player and that B2B player needs to try to then offer solutions on behalf of the entire industry and that's increasing more moving forward."