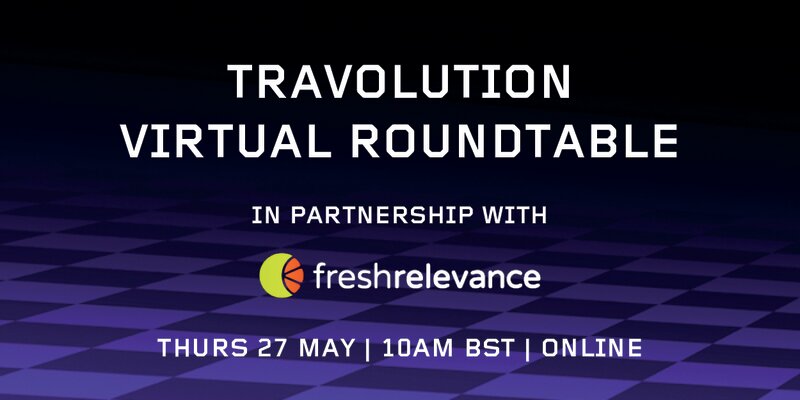 Fresh Relevance Roundtable: Marketing plans must react to COVID updates
Virtual event heard from staycation, coach tour, grey market and cruise specialist operators
Government updates and announcements on changing COVID-19 travel rules are determining firms' marketing strategies, a Travolution virtual roundtable heard.
The event, which heard from a collection of brands focussing on domestic getaways, coach tours, holiday rentals and cruise, was run in partnership with marketing agency Fresh Relevance.
Speakers said while interest in staycations remains high constantly changing travel advice is the key driver of peaks and troughs in demand and customer inquiries.
Andy Freeth, chief executive of Just Go and National Holidays JG Travel Group, said the recent confusion over COVID variant hotspots within England caused "chaos".
"We've got a tricky year ahead of us with that kind of nonsense continuing," he said. "But generally speaking the phones are ringing, the tills are ringing and people are going away.
"And because of the age group of our consumers most have had double jabs and most are relaxed about getting on with normal life."
Uncertainty around government policy, with announcements made with little notice, means travel firms are having to react to developments rapidly as the situation changes.
---
---
Adam Gadenne, Saga Holidays digital development specialist, said while domestic holidays and cruises are well sold, European trips were starting to recover.
"But whatever marketing we do, it does not matter because it depends on what the government does," he said.
Richard Campagna, chief marketing officer for Hoseasons and cottages.com parent Awaze, said one of the biggest challenges has been having the right tools in place to keep people fully informed.
"First of all, it's keeping ourselves up to date about what's allowed and then informing the consumer, through this period."
Chris Agar, head of SEO at Sykes Cottages, said although its is benefitting from the staycation boom, lockdowns have seen it oscillate between having no customers and too little supply for demand.
"As a company we are in a good place trading-wise for the summer and the rest of the year looks promising. We are cautiously optimistic.
"With these localised lockdowns, there's still a chance for this sort of thing to happen. Communication has been a key part of this through the whole of the pandemic.
"A lot of that is led by government updates, taking stock of what they are putting out there, understanding it and relaying that to our owners and customers."
Agar said government policy is dictating the keywords people are typing into search engines, so brands must react to that to give them the information and insight they are looking for.
"It's making sure we understand what's important for our customers when they arrive on our websites, like cancellation policies, information about the properties, contactless key collection, and how the properties are cleaned."
Colin White, full stack designer at Wilderness Scotland, agreed that clearly communicating to customers to allay any concerns and increase confidence has been vital.
"We want to put people's minds at ease that if they book that we have got flexible terms. It's making that message as clear as possible when they arrive on our website and in any emails after booking.
"That puts less stress on the sales team because they are so stretched."