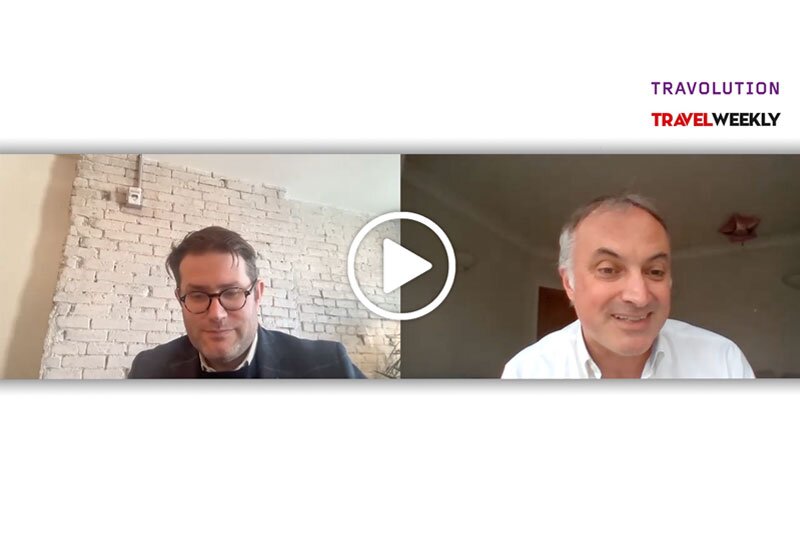 Webcast: Snowfall aims to spur innovation with 'App Store for travel businesses'
Founder Stefan Cars spoke to Lee Hayhurst ahead of firm's sponsorship of next week Travel Weekly Globe travel awards
Travel technology developer Snowfall has set out its vision to establish an App Store-style repository of modern digital solutions for suppliers and retailers.
The UK-based developer, which was founded in Sweden in 2003, launched Junction, its new platform for the travel industry, at the Aviation Festival in London last November.
Next week it will sponsor the Travel Weekly Globe Awards' after party which will see 1,200 of the sector's senior decision-makers honour the best operators and suppliers in the business.
Speaking to Travolution ahead of the Globes, Stefan Cars, founder of Snowfall, said Junction will provide the technological foundation that will drive a new era of innovation in travel.
Junction has been built on modern cloud-based and open API (Application Programming Interface) IT infrastructure to reduce the technical barriers and costs of integrating systems and to increase connectivity between a wider range of travel suppliers and sellers.
"What I think has blocked innovation in this industry is the fact that there hasn't been a good way for that open ecosystem to work. We are really doubling down on our efforts on that right now," said Cars.
"There are a lot of players out there, and we are never going to be the guys that innovate everything, and I think that's the problem. You have a lot of incumbents and the technology landscape has not made it possible to collaborate with different third parties.
"But there are so many great programmers and developers and companies out there that are doing tiny bits within the whole ecosystem.
"Opening up that ecosystem where everyone can exchange information and to build new software means it becomes more of an App Store model where anyone on the Junction platform can say 'that's a cool thing someone's built' and add it and refine it."
Cars said post-pandemic travel firms face greater demands from customers for tailored trips, for sustainable travel and for better customer service, not just at the point of booking but before during and after their holiday.
He also believes the travel industry of the future will be more multi-modal with airlines, taxi, rail and emerging 'micro-journey' transport options like autonomous vehicle and electric car ride-share, e-bikes and e-scooters all available to be integrated into a single booking.
"The key thing for us is getting as much content as possible to the resellers and making sure that you can drive that true end-to-end and door-to-door experience in one booking with also the post booking benefits and the pre-travel service.
"We call that 'in tune, on time' – making sure the passenger and the traveller get the right information at the right time post booking.
"Today's world is very driven on optimising for the transaction – you want to sell the ticket. But then what happens? There is a huge amount of work that can be done and which hasn't been done to drive customer satisfaction and an experience up."