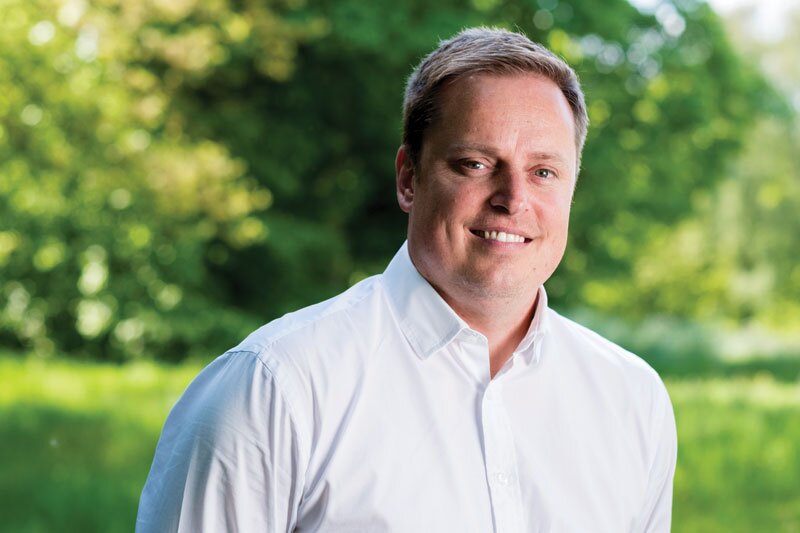 Big Interview: Vertical Systems to modernise and grow tech platforms
Chris North reveals plans having taken over at the helm last year
Chris North reveals his ambitions to modernise and grow Vertical Systems' suite of tech platforms having taken over at the helm last year. Amie Keeley reports
Vertical Systems' boss is first and foremost "a travel man, not a tech man".
Chris North was appointed managing director of the business in March last year, having worked for the Vertical Travel Group for 20 years, most recently for its tour operating division Instant Holidays.
The business is perhaps best known for its Tarsc back-office system, set up by group chief executive and industry stalwart Peter Healey in 1981. It is still widely used by agents – about 40% of them, in fact – and underwent a major rebrand in November.
North recalls: "When Peter approached me I thought I was an odd choice because I am a travel man, without any tech background, but he said: 'That's exactly what we need'.
Products
"The word 'legacy' kept getting thrown around and one client named Tarsc 'the old dusty box', which stuck with me. It was legacy this, legacy that. It makes great profits year after year, but we needed to modernise the brand."
As well as a new logo and team uniforms, North says he has tried to "inject more fun" into the team to improve collaboration between staff and has taken them out of the building to attend workshops and more client events.
In addition to Tarsc, Vertical Systems has a suite of products: VHub (gateway); VCRM (customer database); VSearch (booking platform); and VPay (payment).
Last year, the business launched VCruise, a one-stop shop for cruise search, including pricing, dining options and itineraries. The tech can be white-labelled and used in B2B and B2C environments.
"Previously there were different logins for each product," North says. "The biggest issue was that they each looked different with different fonts. But now everything looks the same and once you use one, you're 70% there to be able to use another."
By March this year, all products will be brought under one dashboard accessible through a single VHub login and be available on any device, rather than just via desktop.
Future
Looking ahead, North says his main focus is to grow Vertical's client base and beef up its sales and helpdesk teams.
Last year, the business teamed up with Travel Weekly to give away
a 'tech MOT' to an agency and he said the group is in talks with two "big consortia" and independents.
"We need to be out there more so we'll be attending a lot more events," he says. "Tarsc is our core product but I want to get VSearch as big as Tarsc.
"There aren't that many good search systems out there. Nobody has got the best. A lot look good, but the core fundamentals are not good enough.
"The problem has arisen from tech companies building the tech and not understanding travel. The drive on tech hasn't been driven by travel people."