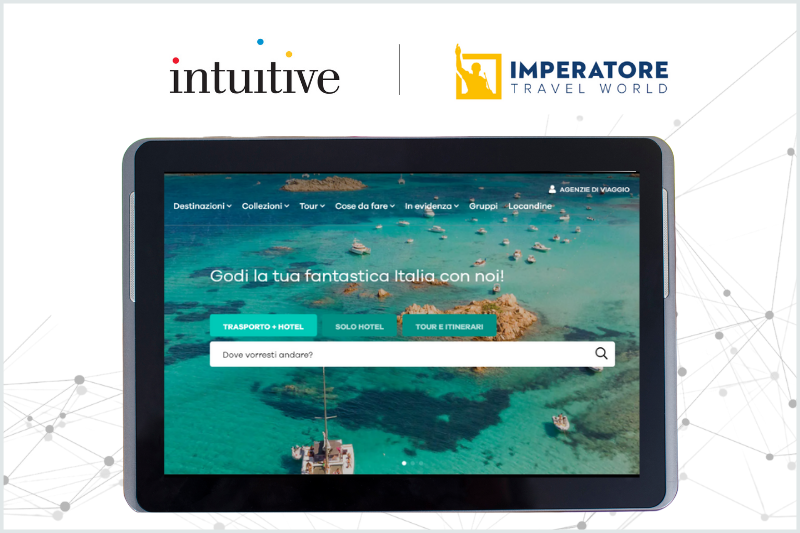 Imperatore Travel works with intuitive to integrate wider range of channel managers
Ten-year partnership between UK tech firm and Italian OTA extended with iVectorOne single API deal
Italian OTA Imperatore Travel is working with UK travel technology specialist intuitive to expand its hospitality product connectivity through a range of channel managers.
The partners have worked together for almost a decade and have announced an expansion of the tie-up.
The project will see new channel managers connected through intuitive's iVectorOne single API, including WuBook, Ericsoft and My Guest Care.
On top of its existing four Channel Managers, Imperatore Travel will add another 10 with a strong foothold in the Italian market. New functionality will also be developed for the firm's existing integrations.
Intuitive said channel managers have become increasingly used in the last few years due to the pandemic causing uncertainty and forcing hoteliers to constantly change prices and conditions.
The firm added it will enable Imperatore Travel to expand its accommodation supply quickly and efficiently and support easier integration into the retailer's reservation system.
Andras Simonfi, head of technology at Imperatore Travel, said: "I have been actively working with intuitive for the past 10 years and, to date, I have not seen a more complete and detailed technology product on the market.
"We are expanding our channel manager connectivity with the goal of becoming the ultimate one-stop-shop travel solution for our customers and with the help of intuitive we'll be close to filling that gap in the Italian market really fast."
Andy Keeley, intuitive commercial director, added: "This is an exciting next step in our partnership with Imperatore Travel.
"Channel Managers are fundamental to the travel industry and are only going to continue to grow.
"Our single API, iVectorOne, allows travel companies to quickly link their booking system to 30+ already integrated leading Channel Manager platforms."