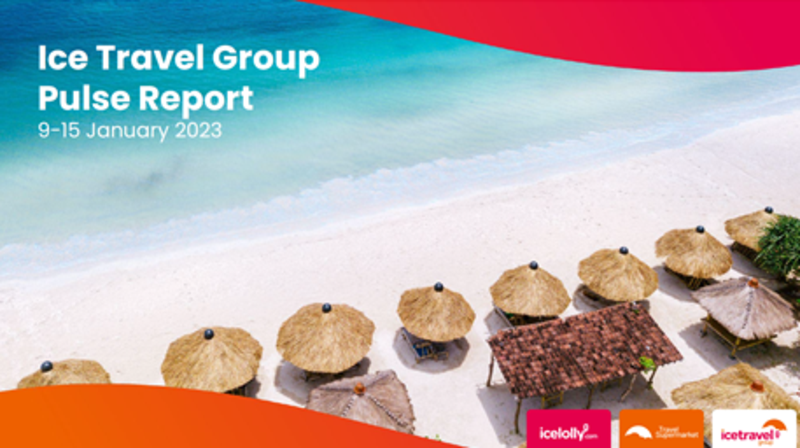 Ice Travel Group Pulse: Shoulder months search rise but summer remains dominant
Couples targeting off-season deals thought to be driving latest weekly search trends
Summer remained the dominant departure months search for on icelolly.com and TravelSupermarket, but shoulder season months saw a week-on-week uptick.
The weekly Pulse report from the holiday comparison site's parent Ice Travel Group continued to show a positive picture for the key turn-of-year peak sales period.
However, May remains the most popular month in icelolly.com and February overtook July as the second most searched-for month on icelolly.com.
Together, the peak summer months for departures remained dominant with around two thirds of search share in the seven days to January 15.
On TravelSupermarket search share for April and October increased the most week-on-week, although volumes continued to rise for summer 2023 which accounted for 57% of the total.
Chris Webber, Ice Travel Group head of holidays and deals, said: "The momentum around holiday searches and bookings continued on from Sunshine Saturday through the week with people looking to get that next break sorted.
"Destinations in mainland Spain, most notably Costa Blanca, had increased search share, while the multi-season favourite Tenerife was top of both the icelolly.com and TravelSupermarket most-booked list.
"April, May and October all saw share of search increases. This could be couples targeting those off-peak summer travel windows for their sunshine escapes as well as families looking for breaks in Easter or one of the half terms."
In terms of destinations On icelolly.com, Egypt and Costa Blanca were the biggest share gainers.
Outside the top 10, there were more than twice as many searches for the Maldives (in 22nd place) than last week.
TravelSupermarket also saw a was a week-on-week share increase for Costa Blanca. Outside the top 10, Cyprus increased search share by around 20%.