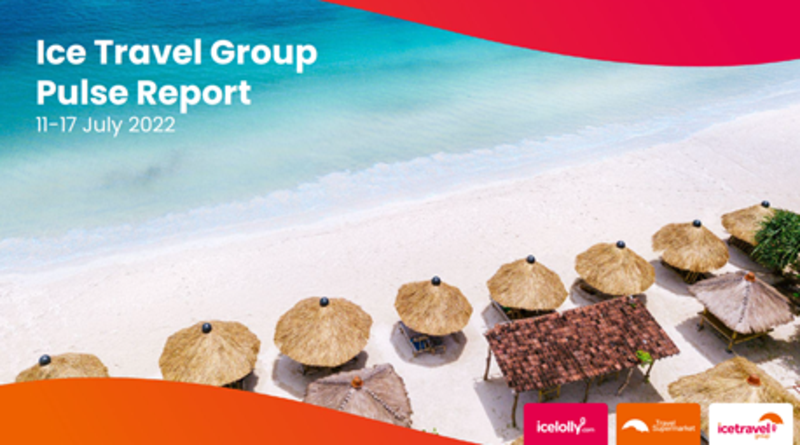 Ice Travel Group Pulse: Heatwave and school closures see slight cooling of demand
August departures remain a key focus for holidaymakers on icelolly.com and TravelSupermaket, latest weekly tracker shows
The UK heatwave and school closures for the summer holidays saw a slight cooling of demand on holiday comparison websites icelolly.com and TravelSupermarket.
Parent Ice Travel Group's weekly Pulse trends tracker to July 17 reported a slight tailing off in search and bookings in the seven days compared to the previous week.
But August remains the key focus for holidaymakers still in the market for late deals, the key travel month dominating on both sites.
On Icelolly.com August grew its share of search to close to 30% and more than half of all searches were for August and September departures.
August topped the search chart on TravelSupermarket, however April 2023 saw the biggest share gain (29%), week-on-week.
Chris Webber, head of holidays and deals at Ice Travel Group, said the firm expects interest in this winter and next summer to continue on an upward trajectory.
"With schools beginning to close for the summer, people heading off on their long-awaited breaks and the sun shining in the UK, there was a slight dip in searches and bookings over the past week.
"Summer 2022 remains the dominant period for both searches and bookings; more than half of searches on icelolly are for travel in August and September and more than three quarters of bookings on both icelolly and TravelSupermarket are for summer 2022 travel.
"Winter 2022 and summer 2023 interest and bookings continue to grow and as people return from the trips they've on now (or going on soon), those numbers are likely to keep growing."