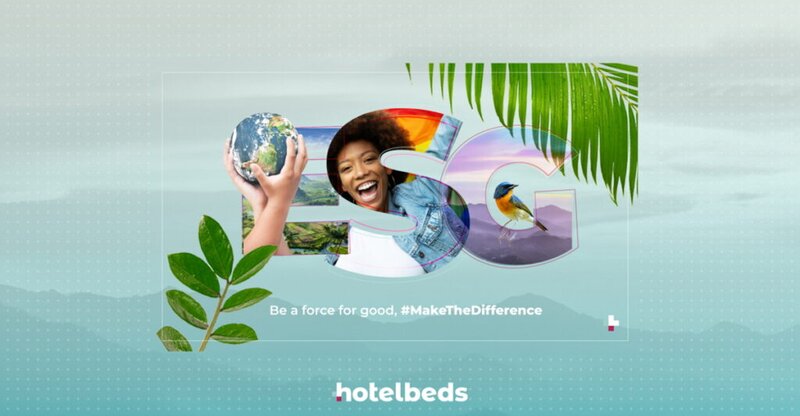 Hotelbeds pushes sustainable travel agenda in updated ESG strategy
Bedbank said it wants to focus on issues which are 'becoming increasingly important to the travellers of today'
Hotelbeds has updated its Environmental, Social and Governance (ESG) strategy with an aim of "galvanising" the bedbank's commitment to make travel a force for good.
In the coming year, Hotelbeds plans to focus on promoting sustainable travel by partnering with NGOs on a global reforestation project, as well as launching a mentoring scheme for small-scale or start-up businesses working in the field.
The bedbank said it wants to focus on issues which are "becoming increasingly important to the travellers of today", and to highlight those of its partners who are doing the same, by updating its booking filters so customers can identify hotels that avoid single-use plastic or who offer electric vehicle charging points.
It will also increase the number of volunteer hours it will match for its employees.
Chief executive Nicolas Huss said: "As one of the world's leading travel technology companies, we have the opportunity to make tourism a force for good and contribute to creating a sustainable future.
"We are committed to supporting and developing green tourism and to continue to reduce the environmental impact of our daily operations and offices, while also supporting our partners to achieve their own ESG goals.
"Another important part of our strategy is to make sure we lead our ESG agenda from the front, ensuring our employees can contribute themselves to creating a stronger and healthier society as well as supporting local communities to thrive and progress.
"From a governance perspective, although we know we have more work to do, we have achieved 50% of our executive team being women, reflecting our determination to have an inclusive and diverse workplace."