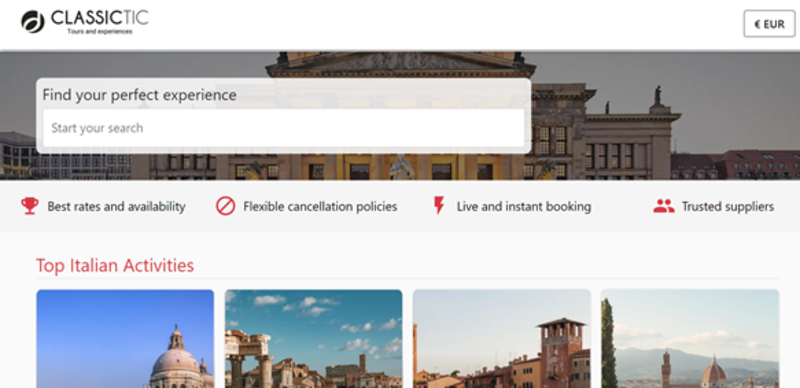 Holibob curates experiences for music and culture lovers with Classictic partnership
The tours and activities marketplace has agreed a white label distribution deal with the concerts, opera, and ballet specialist
Tours and attractions marketplace Holibob has signed a deal with Classictic to distribute its tickets for classical concerts, operas and ballets in Europe.
The partnership will see Holibob provide a white-label website that curates its 100,000 experiences in the destinations that Classictic specialises in.
Customers can now book tours of major cultural sites, admission to leading museums, and authentic local experiences like cooking classes and wine tastings.
The deal also gives the specialist ticket retailer, which has been a leading authorised provider for nearly two decades, access to Holibob's global distribution network.
Daniel Maier, general manager of Classictic, said: "We've spent 20 years building partnerships that provide music lovers direct access to Europe's most essential cultural events.
"Partnering with Holibob offers us a fast, easy way to expand that offering, adding world-class 'things to do' with little-to-no technical implementation on our side thanks to Holibob's turnkey solution."
The announcement comes after Holibob secured a $12 million in a Series A funding round to continue developing its B2B technologies and services.
Craig Everett, founder and chief executive of Holibob, said: "Classictic, like Holibob, is laser focused on providing convenient, reliable access to exceptional experiences that enrich the lives of their customers.
"We're proud to be providing our curated lists of tours, attractions, and tickets to help the music lovers Classictic serves fill in the rest of their trip and make their travels as enjoyable and memorable as possible."