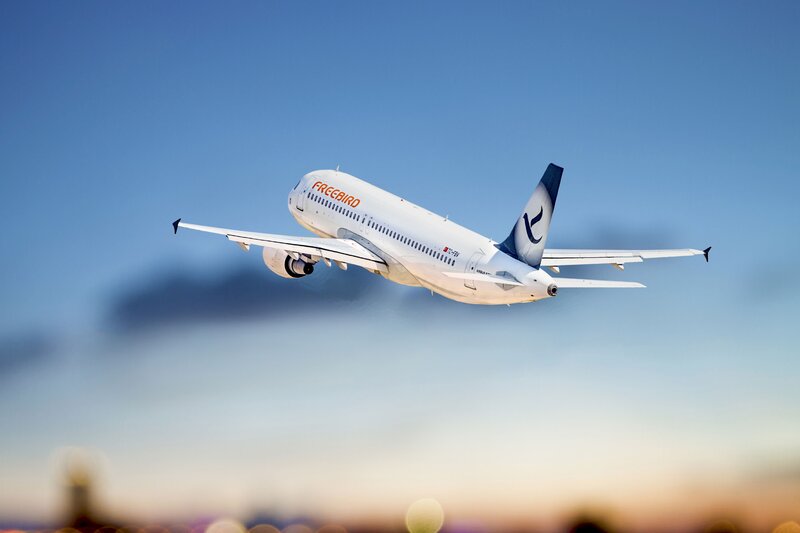 Freedbird Airlines partners with IBS Software to enhance digital capabilities
Fast-growing Turkish carrier says the iFly Res system removes one of its biggest business challenges
Turkish carrier Freebird Airlines has agreed a deal to work with IBS Software to use its passenger sales and services platform iFly Res
The travel and cargo Software-as-a-Service (SaaS) developer will work with the leisure airline to strengthen its direct distribution capabilities for scheduled and charter flights.
Freebird, which is owned Turkish aviation group Gözen Holding, is going through a digital transformation process and IBS' tech is expected to remove one of the biggest hurdles.
The airline will be able to distribute capacity for both scheduled and charter operations under two airline codes within one passenger services system.
iFly Res is expected to improve revenue and inventory management and drive an estimated revenue uplift of 3% compared to what it could achieve with its old system.
The airline aims to enhance its personalisation capabilities by monitoring its customers' needs and offering dynamic pricing based on customer preferences and value.
Benjamin Simmons, vice president and regional head of Europe and Africa at IBS Software, said:
"We're proud to be partnering with Freebird and joining the company at such an important stage of its growth. Freebird is a future-facing, digital-led innovator and therefore exactly the type of airline the iFly Res platform was developed for.
"This partnership further shows that we're committed to delivering next-gen products that drive digital transformation for the airline industry, accelerating revenue growth, enable distribution efficiencies, and deliver differentiated customer experiences throughout the flight sales and booking management process."
Metecan Bozyiğit, vice chairman at Gözen Digital Aviation, added: "As Gözen Digital Aviation, we are constantly in pursuit of cutting edge technology and our primary objective is to whether implement or develop solutions to Gözen Holding group companies.
"Following an in-depth evaluation process, we determined to partner with IBS for Freebird's digital transformation journey. Freebird Airlines is a well-established, dynamic airline and IBS is a like-minded partner with innovation at its core."