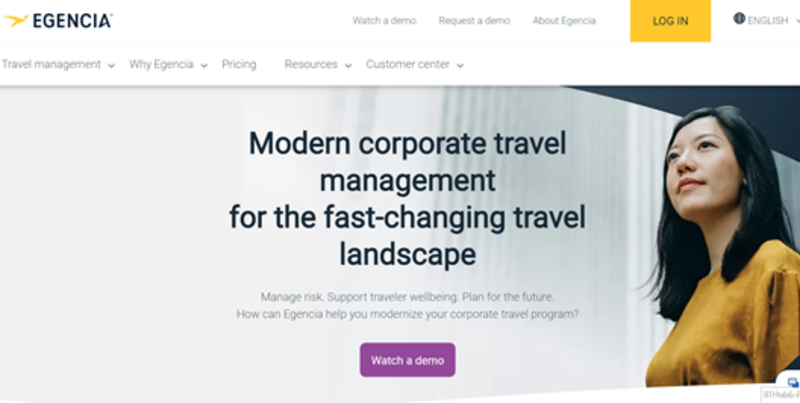 Egencia makes app experience more personalised with new features
TMC claims it app is the first in travel to deploy server-driven user interface (SDUI) technology
Online travel management company Egencia has given users of its app more control of their travel planning with the release of a raft of new features.
The firm said the enhancements "make booking, approving, and changing travel plans easier for travel managers and business travellers by personalising their user experience'.
The Egencia app now provides a personalised home screen powered by server-driven user interface (SDUI) technology. Egencia claimed this is a first a travel app.
The home page dynamically presents relevant content to the user to speed up access to the content and services that matter most to them.
A feature such as trip approval will be visible on the home screen for approvers and relevant trip actions will automatically be shown to a traveller with an upcoming journey.
A new in-app trip guide has been rolled out to help travellers instantly connect to information relevant to them, including travel times, destination updates and requirements.
Key accommodation details have also been made available such as hotel hygiene protocols, social distancing rules, and open hours for the restaurant and pool.
John Sturino, vice president of technology at Egencia, said: "In today's travel landscape, where plans can often change, we are putting more power into the hands of business travelers with added personalization to the Egencia app.
"Unlike specific airline or hotel apps, we can help business travelers find the best options available across many suppliers – not just one.
"The Egencia app gives business travelers updates when they need them most and can change their hotel or flight bookings without ever leaving the app."
To make it easier for travellers to receive updates about their trip, such as flight delays or schedule changes and check-in reminders, Egencia has introduced push notifications.
Approvers can also manage trip approval requests more quickly by receiving requests directly to their mobile device. Inbound requests may be approved instantly with an additional "long press" option.
In response to increasing demand from its customers to self-serve, Egencia has made it possible to change flight and hotel bookings within the app.
Egencia has also added contactless e-Tickets for rail journeys within the app for business travellers in the UK.
Laura Ashall, service delivery travel specialist at BP, said: "Since returning to travel and navigating frequently changing schedules and disruption, our travelers want more control over their business trips.
"The updated Egencia app features have proven to be very user-friendly and a huge improvement on historic tools. The in-app notifications have been critical as our travelers have received more information via the app than they actually receive from the airport."