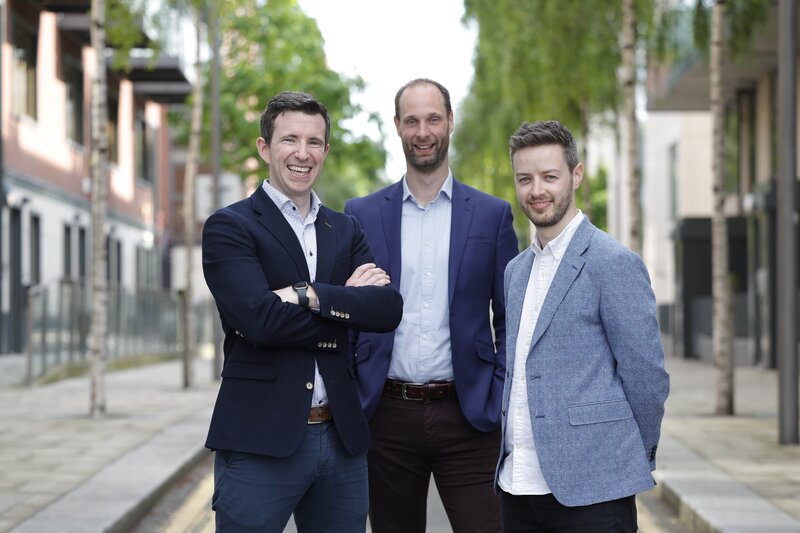 EdgeTier clinches €6m in Series A funding
The real-time AI analytics platform is used by the likes of RyanAir and TUI Travel
EdgeTier, who help customer contact centres improve customer experience using AI, announces today that it has raised €6 million in Series A funding in a round led by Smedvig Capital, with participation from Episode 1 and Act Venture Capital.
Clients of the Irish start-up's AI platform include LoveHolidays, Holiday Extras, RyanAir and TUI Travel.
The new funding will allow EdgeTier to grow its headcount from 22 people to 70 across its Irish and Spanish bases over the coming 24 months which will see hires in product, commercial, and operations functions.
Dr Bart Lehane, CRO and co-founder of EdgeTier, said: "This funding round allows us to deliver our ambitious product road map and scale.
"This investment and partnership position us to capitalise on a global opportunity during a rapidly changing AI and customer experience landscape."
"Companies will simply not be able to compete without AI and machine learning augmenting their ability to understand and support their customers at scale," added Dr Shane Lynn, CEO and co-founder of EdgeTier.
The founders "AI expertise and commercial acumen" are crucial to the company's success so far.
Customer retention is 100% and upsell rate is 150% and is "evidence that innovative and customer-centric brands are embracing the solution," said Joe Knowles, partner of Smedvig Capital.
He added: "We are the beginning of a wave of AI-enabled improvements to customer service, and EdgeTier is well positioned to lead this category to become the de facto data solution for contact centres."