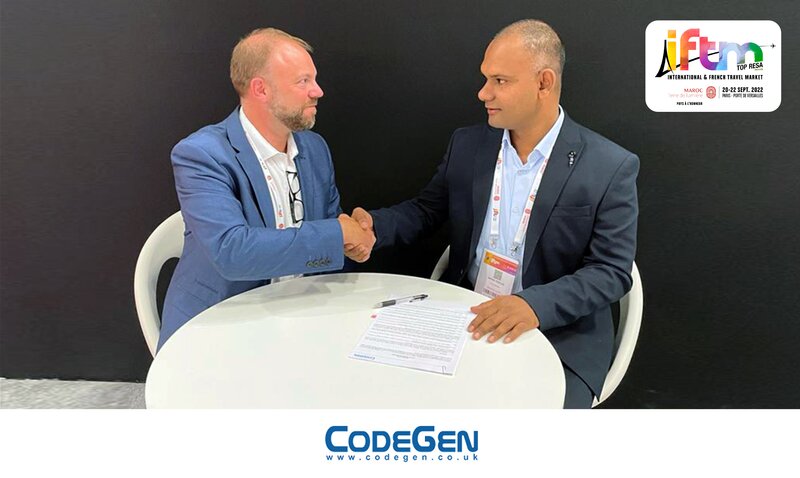 CodeGen strikes deal for booking tech to be used by Mauritius DMC Ambiance Holidays
The TravelBooker platform will support growth plans by powering a new website and white label B2C system
by Aidan Poole
Travel technology developer CodeGen has announced a deal to provide booking technology to Ambiance Holidays, a Mauritius-based Destination Management Company (DMC) and tour operator.
The tie-up will see Ambiance using TravelBooker, CodeGen's Software-as-a-Service (SaaS) booking engine, to expand business growth and become a leading tourism firm for the East African island.
Ambiance will also launch a bookable website using the TravelBooker white label B2C booking system, which offers a unified marketplace to create holiday products and uses web design to improve the booking process for sales agents and consumers.
Ambiance manages all land-based arrangement for travellers, including hotels, transfers, cars, and excursions while offering a tailor-made service to better the travel experience.
Representatives from both firms met at the International & French Travel Market (IFTM) 2022 to finalise the deal.
Nayaz Toolun, managing director of Ambiance Travels, said: "We're really pleased to be working with CodeGen to help us reach our strategic objectives of driving more direct bookings.
"We're highly tech-driven and look to automate processes wherever we can. We look forward to a long and fruitful partnership."
Mark Melzack, head of sales at CodeGen, said: "We're delighted that Ambiance Holidays have partnered with us to use TravelBooker.
"They join a growing number of DMCs in our portfolio that have benefited from our ongoing innovation and commitment to providing the best technology to our clients.
"With this and our other new application DMC Servicing we help our partners streamline the booking experience and manage all aspects of their operations."