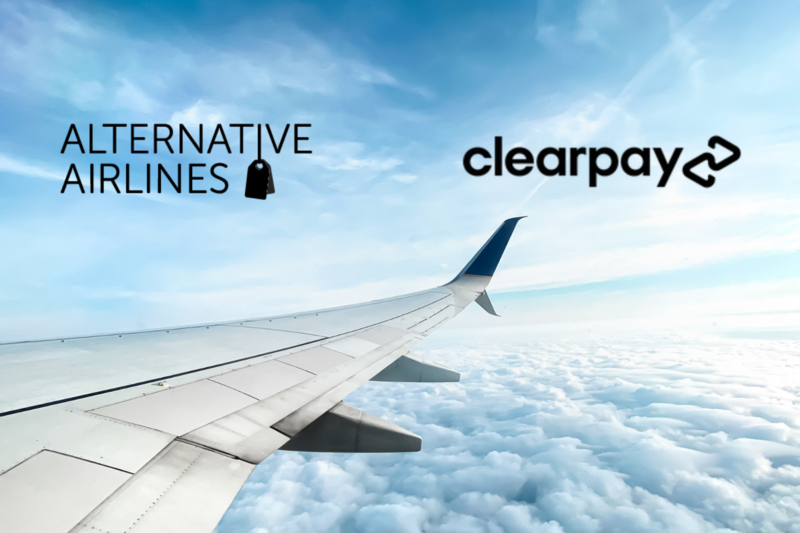 Alternative Airlines extends Clearpay tie-up to offer UK customers flexible payments
The global flights booking platform launched Afterpay to the US market in 2021
Flights OTA Alternative Airlines is offering more flexibility and choice to UK users having rolled out a partnership with Clearpay in the US market.
The booking platform, which offers more than 600 airlines globally, has become the first in the UK to offer Clearpay for flights.
Users can now book seats with the likes of BA, American Airlines, and Norwegian to any destination and select Clearpay to spread the cost over four interest-free instalments in six weeks.
This UK roll-out follows the launch of Alternative Airlines as Clearpay's first travel merchant in the US, where Clearpay is known as Afterpay, in 2021.
Rich Bayer, UK country manager at Clearpay, said: "Our research shows that nearly three in five people use 'buy now, pay later' to budget their money, so we're delighted that Alternative Airlines now offers Clearpay.
"This partnership encourages responsible spending and makes travel even more accessible to everyone. With this partnership, we look forward to driving our young and loyal customer base to the global flight booking platform."
Sam Argyle, managing director at Alternative Airlines, added: "We're thrilled to have expanded our partnership with Afterpay into the UK market with Clearpay, to provide payment flexibility to even more customers.
"We continue to see increased demand in the UK, as well as in other markets, from customers looking for flexible payment options when booking flights and Clearpay allows us to serve this demand.
"Clearpay's product is ideal, empowering people to book flights today and lock in the best prices, while managing their budget by paying in four interest free instalments."
To use Clearpay for flights, customers can search for flights on alternativeairlines.com and then select Clearpay as their payment option at checkout.
The total cost will be split into four equal payments over six weeks, with payment made every two weeks.
The service is free for customers who pay on time. Alternative Airlines said it will "help people spend responsibly without incurring interest or extended debt".