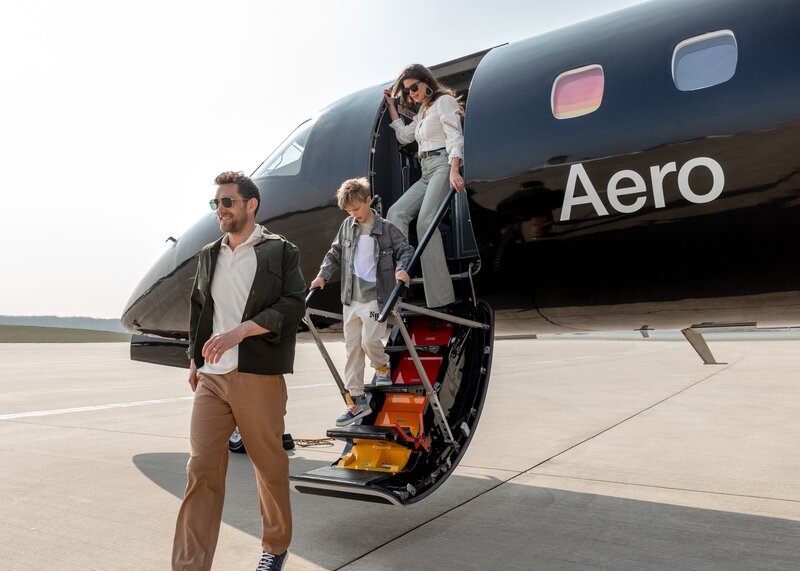 Aero Technologies completes Series B to invest $65m in global market expansion
The premium private jet operator offers flights in the US and Europe on custom 16-seat aircraft
US and European premium air travel firm Aero Technologies has completed a $50 million Series B raise.
Combined with a £15 million convertible notes bond issue, the firm raised a total of $65 million which it will invest in global expansion and to meet demand in existing routes.
A next-gen aviation and technology company, Aero Technologies serves premium leisure travellers through private terminals with its own fleet of custom designed 16-seat aircraft.
Currently, it offers flights to Aspen, Los Cabos and Sun Valley from private US terminals in Los Angeles (Van Nuys) and San Francisco (SFO), as well as Ibiza, Mykonos, and Nice from London's Farnborough Airport.
The latest funding values the company at $300 million and was co-led by Albacore Capital Group together with existing investors Expa and Keyframe Capital, and new investment from Capital One Ventures.
Uma Subramanian, chief executive of Aero, said: "I am really excited to announce Aero's Series B raise to further ignite growth and expand into new markets.
"Aero's success over the last few years highlights that customers in both the US and Europe have been waiting for the Aero travel experience.
"Aero is growing fast, and we look forward to bringing the Aero experience to new markets in the coming months."
John Rapaport, chief investment officer at Keyframe Capital, added: "Aero has consistently delivered an unforgettable flying experience, and proven to be a leader in the next chapter of premium air travel.
"Aero has built a recognizable brand and a thoughtful jet service that customers love. We are excited to continue building upon Aero's successes and to be by their side to develop next-level global air travel experiences."