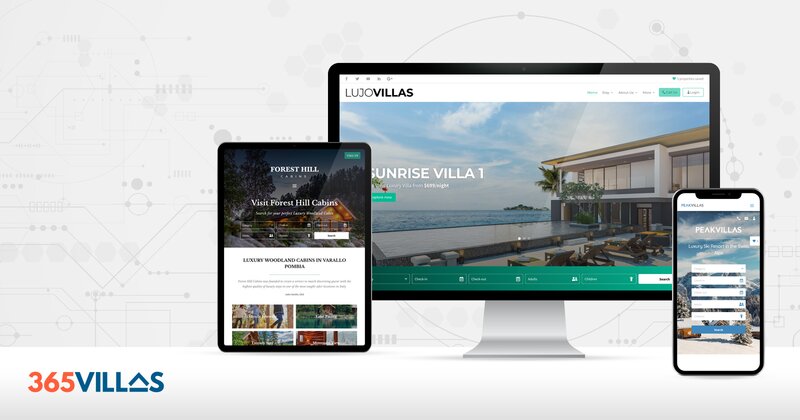 365Villas launches 'industry-first' Flex-Stay pricing for property managers
Cancellation indemnity rolled out alongside new full payment discount feature
Holiday rental management software provider 365Villas has launched a raft of "industry-first" website features, including a tool that gives property managers the opportunity to offer a full suite of Flex-Stay options for the first time.
Alongside a new full payment discount feature, cancellation indemnity and early bird discount offers, 'Flex-Stay' brings property managers "in line" with mainstream airlines and hotel websites and gives guests the choice to pay more in case they need to amend their booking.
365Villas' additional functionality also gives property managers the option to apply a discount to bookings if guests pay the whole fee upfront rather than in installments.
The cancellation indemnity tool gives guests the choice of paying a premium in return for a refund in the event of cancellation.
All new interface features are integrated within the 365Villas PMS and can be tailored by each property manager to suit their target market.
365Villas has also introduced a number of new website themes and designs to help property managers "effectively" market and promote their portfolio whilst giving "end-users the best booking experience possible".
Dave Payette, founder and CEO of 365Villas, said: "Increasingly consumers are looking for convenience and immediacy. These new features offer a smoother, more personalized experience that allows property managers to capitalise on the growing trend for direct bookings through independent websites.
"Our next-generation website themes and solutions bridge the gaps that have persisted for property managers when choosing between a high-cost, complex website and a more affordable, low-risk solution."