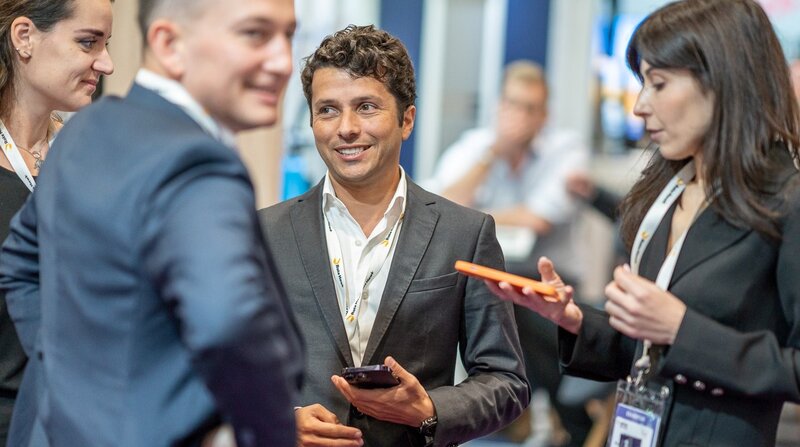 WTM 2022: RateHawk 'stepping on the gas' with aggressive growth plans
The online reservations platform supplier says the time has come to fully digitise the travel retailing experience
Online booking technology supplier for agents RateHawk says it is "stepping on the gas" with aggressive growth plans in Europe and across the globe.
The firm's B2B platform aims to digitise the travel agent consumer experience as the shift to online continues following the COVID-19 pandemic.
Speaking to Travolution at World Travel Market in London this week president and chief executive Felix Shpilman said professional travel experts will remain in demand.
But he said: "We think that the role of the agent or travel advisor is changing. It was changing since before COVID, but that is continuing.
"The expertise these advisers offer is not going away but it is coming online. We are taking that interaction, which used to be offline, and digitising it."
RateHawk offers accommodation from 65,000 directly contracted hotels and integrations with 160 third party suppliers including Expedia, Hotelbeds, Agoda, WebBeds, Smyrooms and Miki Travel.
Together, this provides 1.8 million accommodation options to its business-to-agency customers including leisure and corporate agencies.
RateHawk also offers flight, transfers and car hire and will consolidate "anything that's integratable" using APIs, said Shpilman.
"The innovation we bring when we do consolidation is that we use machine learning and a little bit of eastern European data science to do it better than most travel companies.
"We are first a technology company, we think of ourselves from a technology perspective. That major differentiation lies in our culture and the way we build product."
RateHawk is a brand in the Delaware-based Emerging Travel Group which also includes ZenHotels, a B-C booking tool that was launched in 2014.
Shpilman said the firm's experience in the B-C sector has given it the business DNA to build easy-to-use "beautiful" functionality for its B-B agency clients.
And he said Ratehawk is also focussed on service. "We do not have an offline call centre located somewhere to keep costs down.
"We have built a lot of remote tools that allow our operational employees to stay in different parts of the world and work when we need them to.
"We have a lot of capabilities to cover peak times for markets and have our own telephony system that has allowed us to grow as fast as we have grown."
RateHawk prides itself on the accuracy of its content and says it takes responsibility that the information its users access to sell to their customers is reliable correct.
The firm has built a mobile solution for agents so they can work wherever and plans to develop a video selling system and a more flexible payment by link platform.
It has also soft launched sub-brand RateHawk Superheroes that has been developed specifically for agents that are just starting out on their professional careers.
"The idea of digitising the experience is top of our mind," said Shpilman. "We are stepping on the gas really aggressively.
"The business is six years old and is profitable and growing at a pretty strong pace and looking to expand. We like this moment with the spotlight on us. It feels like it's finally our time."