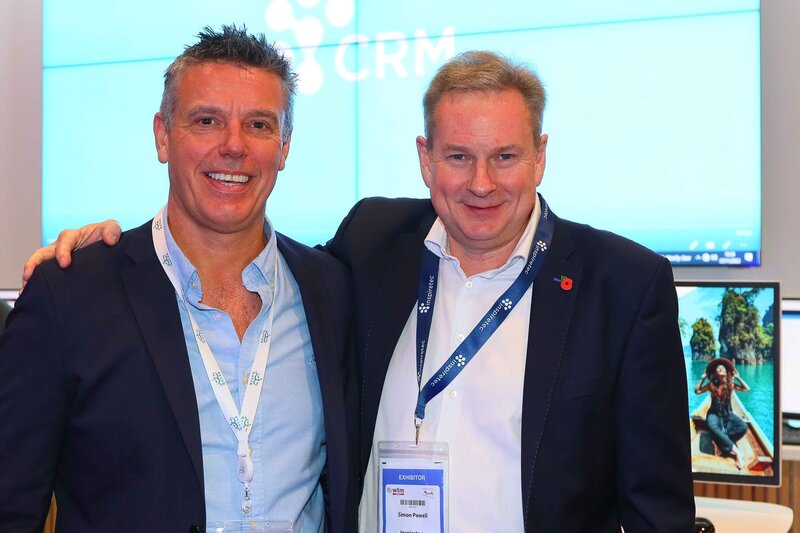 WTM 2022: Inspiretec and intuitive team up to offer 'best-of-breed' tech
The UK travel tech firms have integrated their iVector hotel reservations system and travel-specific Customer Relationship Management (CRM) platform
UK-based travel technology developers Inspiretec and intuitive have agreed to enter a collaboration that will see them cross promote each others software systems.
The partnership has seen intuitive's iVector hotel reservations platform integrated with Inspiretec's Customer Relationship Management (CRM) system.
The firms have agreed to offer both to new and existing clients in what they say is a mutually beneficial arrangement that provides best-in-breed tech to their travel clients.
Simon Powell, Inspiretec chief executive, said: "One of our existing clients was using iVector and asked us to integrate with it, so we saw an opportunity.
"intuitive have a great solution and we thought we could work together because they did not have a CRM in front of their platform.
"This partnership is great news for both our businesses. The collaboration means intuitive's customers now have access to our industry leading CRM system, allowing them to offer a better service to their customers and operate more efficiently.
"The addition of iVectorOne to our best of breed reservations system gives our customers access to a greater breadth of hotels from a wide range of suppliers. It really does mean we can offer the best of both worlds – it's a win win."
Paul Nixon, co-founder and managing director of intuitive, said historically reservation systems have attempted to do too much outside of their core competency.
But he said with modern technology being more compatible and more easily integrated with external systems Inspiretec's CRM complements its technology.
"Increasingly we see ourselves as operating in an eco-system where our customers can take our booking engine capability and link that with the best-in-breed CRM.
"Over the last few years, travel companies and travel tech suppliers have become more open to taking best-of-breed technologies from multiple suppliers to deliver their requirements - we're fully supportive of this approach.
"intuitive has always been strong at accommodation connectivity, as have Inspiretec with travel-focussed CRM, so it makes sense for us to join forces where capabilities are complimentary."
Inspiretec's cloud-based CRM was developed to meet the requirements of different types of travel businesses.
The integration gives iVector users a single view of their customers in one place, so they know what they are searching and enquiring about, what they are booking and when.
The partners said these insights can then be used to manage leads, convert enquiries, and ensure agents operate as efficiently as possible.
They added it also helps to automate everyday tasks such as pre-departure emails, upgrade promotions and even welcome home letters, freeing up valuable time to spend generating new business.
intuitive's newly launched iVectorOne single API will be integrated into Inspiretec's reservations system, giving customers a greatly enhanced hotel inventory.
iVectorOne currently offers 70 suppliers comprising bedbanks, wholesalers, DMCs, chains and switches.