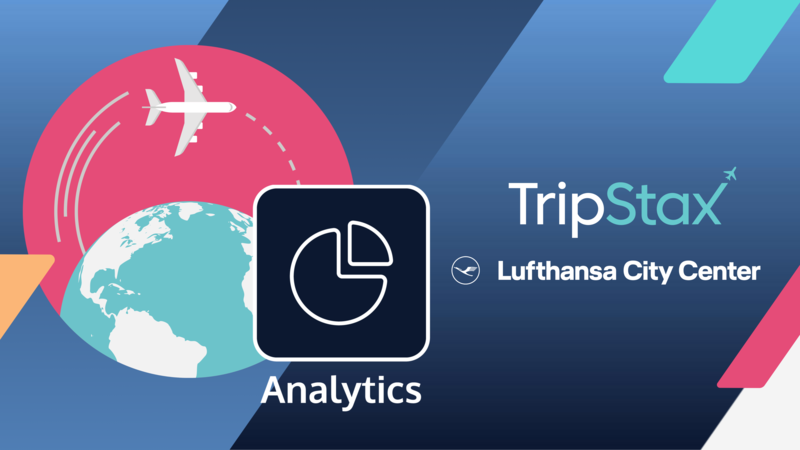 TripStax reveals strategic partnership with Lufthansa City Center
Tripstax's The Core, a central data storage engine and its Analytics solution will be offered to the TMC's corporate clients
Travel management technology provider TripStax has announced a strategic partnership with Lufthansa City Center (LCC) to bolster the TMC's offerings to its corporate clients.
The agreement with the global independent TMC network means TripStax has been selected to provide its market-leading Analytics solution and The Core, a central data storage engine, to multinational clients managed centrally by LCC.
Ten LCC customers have already been migrated and to TripStax, in a move that they hope will mean more companies consider the Frankfurt-headquartered company as their TMC.
David Chappell, chief strategy officer of TripStax, said: "We are excited to partner with LCC who are such a large and well-respected TMC network.
"This is a significant step for TripStax to demonstrate the market-differentiating strength of The Core and our cutting-edge Analytics module for global customers.
"We are delighted to be working closely with LCC to deliver an exception reporting and analytics tech experience for their multi-national clients, as well as exploring further opportunities for cooperation with the LCC network in the longer term."
Martina Groenegres, managing director of Lufthansa City Center International, said: "LCC was looking for a cutting-edge analytics solution that would suit the very specific needs of our multinational clients.
"We are pleased to be working with TripStax and have been particularly impressed with the Analytic's module which is easy to use and highly customizable according to our needs.
"The TripStax team are experts in their field and have helped in a relatively short time to tangibly streamline our processes.
"Their flexibility to find solutions for challenges is very refreshing and has been a crucial part of the implementation process."
Markus Orth, managing director of Lufthansa City Center Germany, added: "We are delighted that we have already migrated 10 international customers to TripStax.
"With our new partner on board, we will be even more formidable and competitive in international bidding processes. More companies will consider LCC as their TMC."