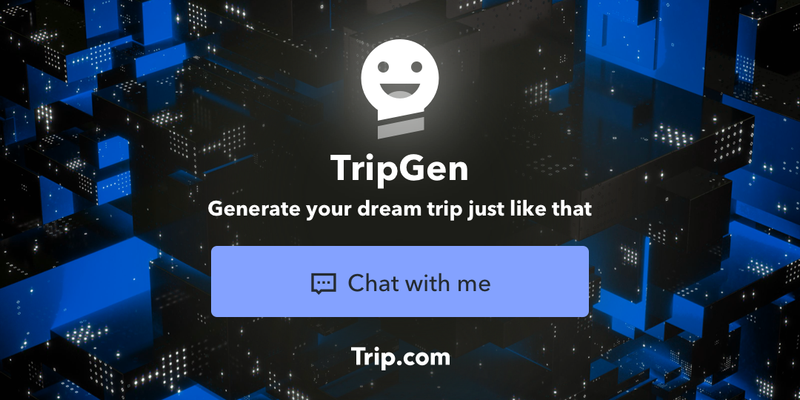 Trip.com launches ChatGPT-powered Artificial Intelligence chatbot TripGen
The Chinese OTA aims to make travel 'more accessible than ever with its all-in-one app strategy'
Chinese OTA Trip.com has launched an Artificial Intelligence chatbot integrated with ChatGPT to give users tailored itineraries and booking advice.
TripGen uses cutting-edge ChatGPT AI technology developed by OpenAI, a partner of global tech giant Microsoft, to provide real time advice on the Trip.com platform.
The OTA said the tool "strives to make travel more accessible than ever with its all-in-one app strategy".
It added TripGen takes its personalised search capability to the next level by making use of a context-based Natural Language Processing-integrated (NLP) chatbot.
TripGen currently supports English, Japanese, Korean and traditional Chinese. More languages will be added depending on user needs.
It has initially integrated the OpenAI API, which developed ChatGPT based on GPT (Generative Pre-trained Transformer) architecture.
In the future, Trip.com says it will look at other NLP model alternatives as it looks to "provide the ultimate product experience for travellers".
Users can ask TripGen complex or vague questions and get precise answers to generate their trip.
The chatbot is capable of handling "fragmented travel-related questions" and deliver instant suggestions for pre-trip decisions and in-trip arrangements.
Amy Wei, senior product director at Trip.com Group and Product Owner of TripGen, said: "Time is precious, but planning is always so time-consuming and stressful.
"There is so much information available to users, and often it's overwhelming. As a travelholic who visited over 40 countries, I completely empathise with other travellers' pain points and difficulties in preparing for a trip."
The AI technology was developed to help solve the often complex and stressful process of booking travel.
Schubert Lou, Trip.com chief operating officer, said: "The goal of Trip.com is to become your trusted trip companion. The release of TripGen provides real-time, question-and-answer services in the Trip.com app, resulting in greater, faster, and more diverse support for travellers."