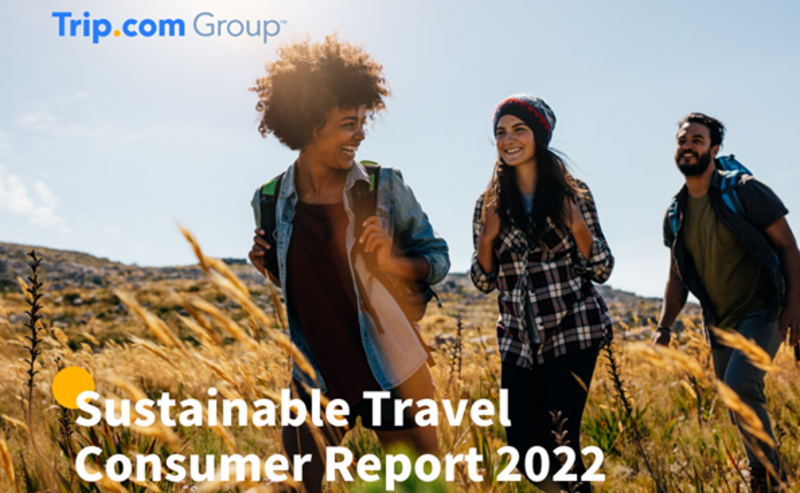 Trip.com issues clarion call to allies in travel to collaborate on sustainable travel
Chinese OTA conducted consumer survey and launched first Sustainable Travel Consumer Report to coincide with this week's World Tourism Day
The vast majority of travel bookers in Asia and Europe would consider booking with OTAs that offer sustainable travel options, according to the results of a survey by Trip.com.
The Chinese online agent has released its first Sustainable Travel Consumer Report to coincide with this week's World Tourism Day including the results of a survey of 7,705 people in 11 markets.
The study found 50.5% of those surveyed care about the impact of travel on future generations.
A third (26.8%) cited its role in improving the travel experience, while 13.2% perceived sustainable travel as 'trendy', and 8.4% admitted people opted for sustainable travel due to societal pressure.
The vast majority of respondents (93%) said they would consider booking via OTAs that provide sustainable options.
Meanwhile, only a fifth (20%) of respondents reported they don't encounter any barriers to sustainable travel, while the rest said they come up against various obstacles.
"Inadequate visibility of sustainable options appears to pose a significant barrier to their wider adoption," said Trip.com.
Travellers blamed this on the difficulty of accessing information about sustainable travel products, with over a third (32.9%) stating there is a lack of sustainable options and a quarter (25.4%) saying these are not clearly marked.
A little over half of them (50.7%) believed OTAs clearly label sustainable options while 41.5% who called upon OTAs to make it easier to find these options, and 39.4% suggested OTAs offer incentives.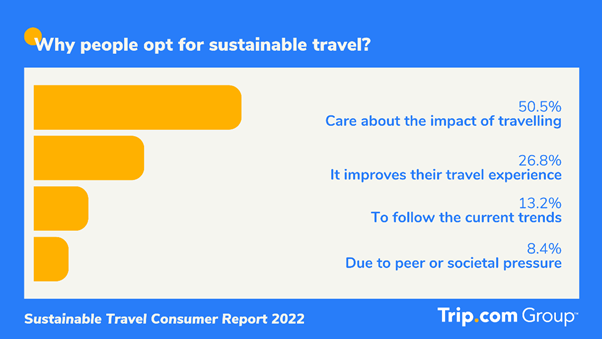 Trip.com said this show that OTAs and booking platforms "have a significant opportunity to tap into this by showcasing their sustainable travel credentials and endearing themselves to like-minded users".
Jane Sun, Trip.com group chief executive, said: "The results reaffirm our vision to educate travellers better and provide a greater volume and variety of reliable, sustainable travel options.
"Our findings are a clarion call to ourselves as to our allies in the travel sector. In the future, we will join hands with partners, travellers and other stakeholders to venture towards a more sustainable world."