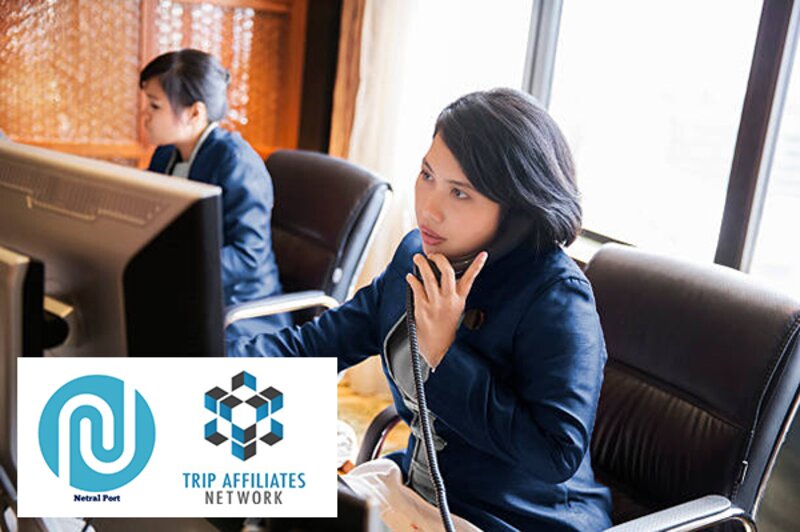 Trip Affiliates Network inks deal with OTA, hotel and agent network Netral Port
The partnership will support tourism firms' further rebound from COVID with advanced distribution and connectivity software
Cloud-based technology provider Trip Affiliates Network has agreed a partnership with Indonesian tourism business Netral Port to support the rebound from the COVID pandemic.
Netral Port will make use of TA Network's distribution and connectivity software services providing access to wholesalers, operators and Destination Management Companies.
TA Network has developed advanced solutions designed to digitalise and address pain points in tourism organisation's front office, middle office and back-office functions.
The firm said it will work closely with NTP which has an extensive network of hotel, agents and OTA clients in Indonesia and South East Asia.
Post-COVID, NTP aims to digitalise, enhance direct supplier bookings, implement timely and cost-effective digital payment solutions and automate business operations.
This latest suite of enhanced solutions will see TA Network scale up operations within the regional market.
Ho Siang Twang, TA Network's managing partner, said: "Our partnership with NTP affirms our strategy to work closely with established local partners who are able to immediately bring together a wealth of local relationships and market expertise and scale up the TA Network ecosystem globally.
"Indonesia is an amazing travel destination as well as an important outbound tourism market and we look forward to accelerating our Indonesia footprints together with NTP."
Josua Sughandi managing director at Netral Port said: "We are excited with our timely collaboration with TA Network.
"Post-COVID, there is a greater urgency by our clients to adopt cost-effective and scalable digital solutions to enhance the engagement of business partners and customers globally.
"Businesses have to be nimble, digitally savvy and plugged into an open ecosystem to grow in the global digital economy. We chose to partner with TA Network as it is designed to support an open global travel ecosystem with its user-friendly comprehensive suite of advanced hospitality and travel solutions.
"In addition to providing cloud-based solutions, booking engines and direct supplier connectivities, TA Network is also able to help our clients fully automate their business operations seamlessly, access a comprehensive suite of digital B2B and B2C payment solutions and enhance their online presence with dynamic product marketing capabilities."