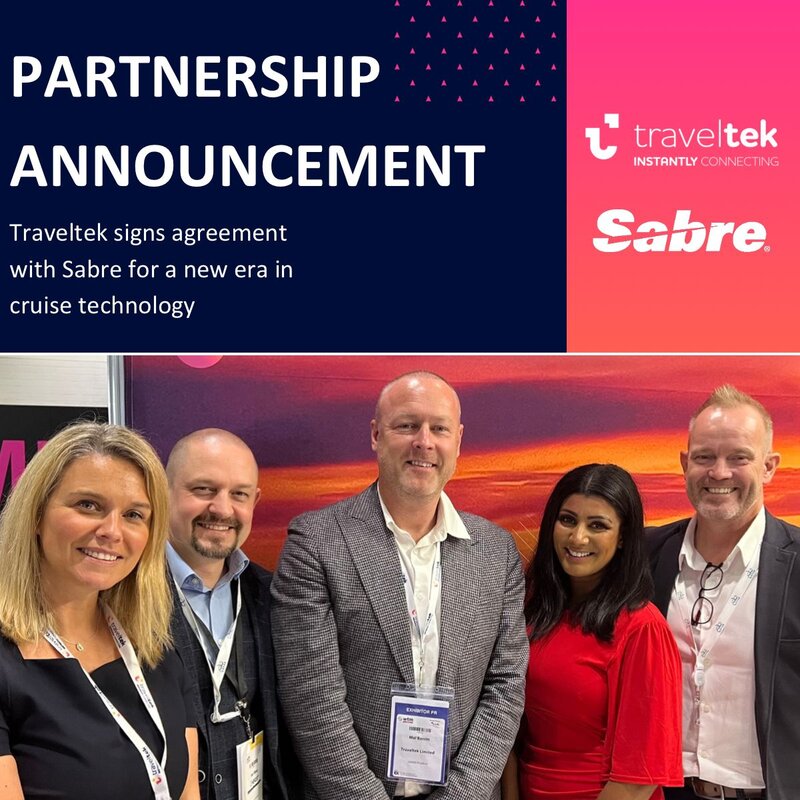 Traveltek agrees preferred supplier deal with Sabre as GDS retires cruise tech
Tie-up follows GDS retiring its own cruise technology
UK travel reservations software specialist Traveltek has agreed a preferred supplier deal with Sabre for its new cruise technology as the leading GDS retires its own systems.
Sabre is dominant in North America, the world's largest cruise market, and the chance to take on its customers from the beginning of 2023 is a significant opportunity for Traveltek.
The firm has launched Cruise Connect revamped operator supply connectivity (an Application Programme Interface) and travel agent booking system Cruise Agent Connect.
Having migrated to the cloud Traveltek says its new systems will be "cutting edge" and deliver "lightning fast results, accuracy of pricing, ease of use for developers and agents, and rich content".
Cruise Connect has been designed to enable ease of integration for travel companies, using latest in cloud-native technologies to deliver fast search and post booking functionality.
Traveltek is integrated with 30 cruise operators and claims its technology will deliver operational efficiency and increased conversion rates for Sabre connected customers for both online and offline bookings.
Cressida Sergeant, chief commercial officer at Traveltek, said: "We are delighted to be working with Sabre to provide our existing and new cruise products to their travel agency customers.
"This will enable travel companies worldwide to take advantage of the significant growth opportunity that exists within the cruise market in the coming years. Our products are designed to simplify the highly complex world of cruise."
Traci Mercer, senior vice president of lodging, ground and sea at Sabre, added: "Traveltek has been a leader in cruise technology for over 20 years and we are excited about our new agreement and what it will mean for our customers.
"Traveltek designs their products with cruise agents front of mind, offering travel agencies and API customers the functionality and content that they need to meet their clients' needs."