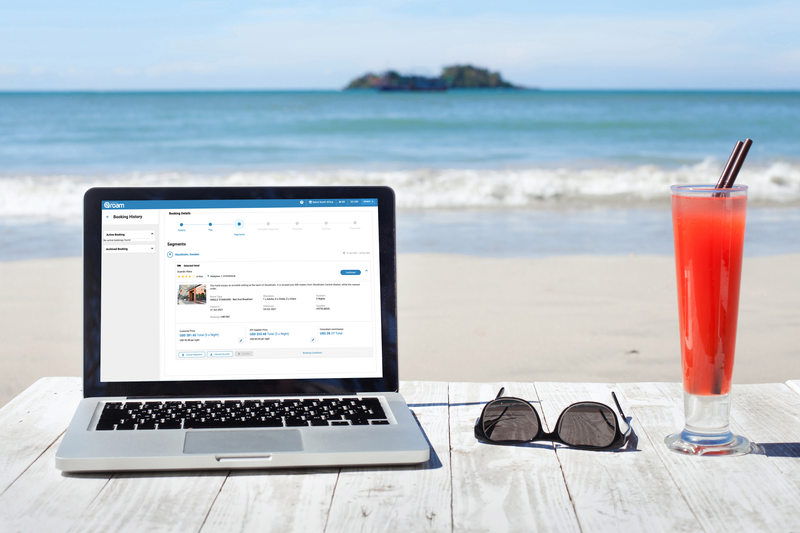 TravelTech Show: New eRoam travel agent virtual assistant promises faster booking
The Sabre Gold development partner launched this week at the annual travel technology trade show in London
A quicker and more efficient booking and quote building process has been promised by eRoam, a new virtual assistant for agents and operators launched this week.
The technology, built for travel industry professionals over the last five years, has been appointed a Sabre Gold development partner and will be marketed to the trade by the GDS.
The new subscription-based platform claims to be cheaper and faster that rivals and says it will help travel firms spend more time serving customers and increase revenues and profit.
Charlie Bateson, eRoam UK and Ireland commercial director, who has worked for multiple operators, said it addresses all the challenges consultants have when creating bespoke itineraries for clients.
"The problems they face are predominantly around the speed at which a consultant can put together an itinerary in the reservation system and then create a document that can be sent out to the customer.
"Then there is the flexibility eRoam provides in terms of iterations or changes. You used to have to start again, with eRoam you can just drag and drop and create another pdf that can be sent out in minutes rather than taking hours or days."
Bateson said the modern cloud-based technology can integrate with a wide range of suppliers though API IT system interfaces. Among the partners already integrated at launch include Sabre, HotelBeds, Jayride, Yalago and Penguin.
More suppliers will be added with multi-day tours specialists like G Adventures, Contiki and Intrepid also already available and cruise due to be added by the end of the year. Users can also load their own directly contracted product.
Bateson said: "We see ourselves as being a product that's available for anyone from a single user like a home-based travel advisor right through to large companies with lots of sales consultants.
"We tie lots of different strands together so rather than a consultant having to go through two or three different systems to book a holiday they can do it on once place.
"It allows them to spend more time with the consumer so they can get more value in their booking and enable them to convert a booking much quicker, to create the itinerary and book it much faster.
"That's going to end up in much higher conversion rates, increased revenue and profit all at a lower cost."
ERoam charges no set-ups or lock-in fees and offers four monthly subscription price points in US dollars. For a single user it is $90, up to four is $71 per user, up to 10 $65 and enterprise deals can be agreed for larger firms.