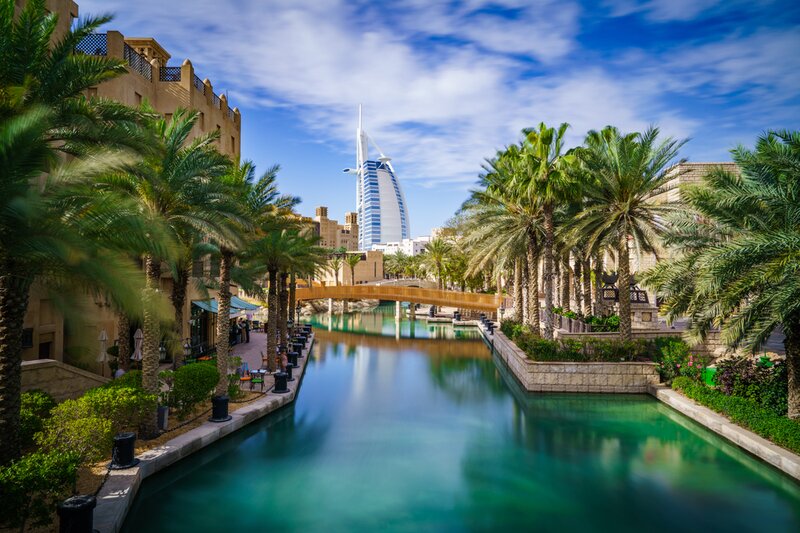 TravelSupermarket sees 10% Dubai searches increase since Virgin Atlantic announcement
Searches have gone up since the airline unveiled plans to bring back route
Last week Virgin Atlantic announced they will resume their service from London Heathrow to Dubai from October 2023, which has led to an increase in searches for the destination on UK holiday comparison site TravelSupermarket.
The popular holiday destination has seen an uptick of nearly 10% since the news was unveiled. The UK carrier, Virgin Atlantic, will become the third airline after Emirates and British Airways to operate the route when it begins on October 28th.
The route was last operated in March 2019 but will now run four times a week. Chris Webber, head of holidays and deals of TravelSupermarket, said: "Dubai is always within the top five mid-haul destinations for TravelSupermarket searches for October half term, so the announcement from Virgin Atlantic to restart its Heathrow-Dubai service has come at a great time.
"The Emirate is perfect for an autumn sunshine getaway and is renowned for hotels and entertainment that push the boundaries of possibility.
A holiday in Dubai doesn't need to break the bank either. Of course, there are hotels with gold toothbrushes and eye-watering prices, but there are alternatives to fit many different price brackets."