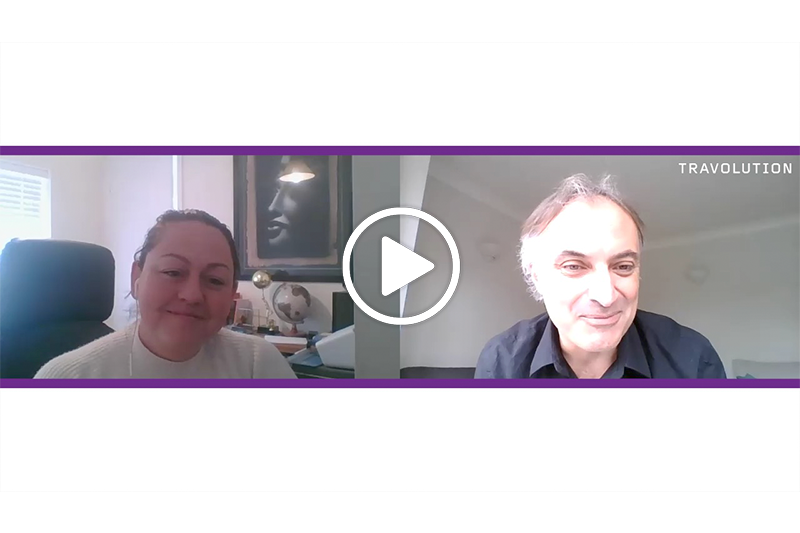 Webcast: Bedsonline backs agents to bounce back strongly when the travel restart kicks in
B2B supplier's Rebecca Brett talks about how it reacted to the challenges of the pandemic
The Bedsonline trade team has become a vital source of information and moral support for its travel agent partners during the COVID-19 pandemic. Lee Hayhurst spoke to regional manager Rebecca Brett about how it has been supporting retailers
Trade supplier Bedsonline is expecting holidaymakers to rediscover the value of using travel agents after the uncertainty caused by the COVID-19 pandemic.
Speaking to Travolution in a webcast recorded before plans for the restart of travel were revealed by the UK government, regional manager Rebecca Brett said experts will be in high demand.
Bedsonline, the B2B retail arm of global bedbank Hotelbeds, has been supporting agents throughout the pandemic with data and insights, negotiating flexible deals, and with moral support.
Brett said: "Long-term things will be different. We need to see what the retail footprint looks like after all this.
"Some won't survive, we have seen a bit of that already, and that's terribly sad, but the demand for travel agents will be massive because a lot of people have had their fingers burned trying to do it for themselves.
"The expertise and knowledge travel agents have is going to be in demand. I'm so excited about that because that's what we have been saying for years.
"Unfortunately, it's taken something to go wrong for them [consumers] to realise what they have at the end of their high street. I'm really excited to see what comes.
"It is going to be different. We, certainly will be back out, probably not as much as we were to make sure we are adhering to social distancing rules because that's going to continue.
"The way we interact with people will be a little bit different, but contact with our travel agents is the most important thing."
---
---
Brett said many agents are taking this opportunity to reassess the suppliers they work with, moving away from a simple "lowest price wins" approach.
"People are looking at their supplier base and who they want to work with moving forward," she said, "and looking at how to maximise revenues from every booking.
"Getting every single penny out of every booking is important because we all want to recover from this."
Bedsonline has been assisting agents to identify potential areas of demand for new bookings and to switch customer to with a data and insights tool called Compass.
Brett said as well as bringing in such practical business support measures, also including more self-service tools to make cancellations and amendments, the firm has been offering moral support.
Although sales incentives have not been possible due to the lack of business, Bedsonline has run popular competitions for agents based around Halloween and Valentine's Day.
"We are a technology business, a business platform provider, we do not own the usable product, so we are hugely invested in our tech.
"We have had to ramp up that investment and prioritise things that were in our roadmap to roll development out more quickly than we had planned to.
"My team is used to being out on the road four days a week. That's what we all love about our jobs, being face-to-face. We are social creatures, that's what we love.
"But we have adapted so well all working from home at the moment. The remit I gave to my team is we are all humans more than anything else, so make your calls, see how people are.
"The amount of conversations we've had around how are you coping, not how are you trading, that's been really eye-opening.
"All of the sudden you've become a confidante and someone people can speak to outside of their own business.
"That might be the only call they've received all day because people are not calling to book holidays. It's just to hear someone else say this is how it feels, you're not the only ones going through this."
Brett recommended all agents take advantage to update their skills and training before travel restarts. Bedsonline has created ebooks on subjects like increasing margins and dynamic packaging.
"It's all about planning," she said, "having an idea of all suppliers you work with. Look at how you are maximining revenues from every booking.
"We have all learned to pivot really quickly, we just need to be able to adapt. We can see where people are moving to so work with supplier to find that information and keep a close eye on that.
"Make sure you are award of the destinations that are opening and closing to make sure you are selling as much as you can to the destinations you can.
"Hone your switch sell skills. Clients are looking for inspiration. Don't just assume what clients wanted a year ago is the same now.
"We are all of the same opinion, we all deserve a really good holiday."