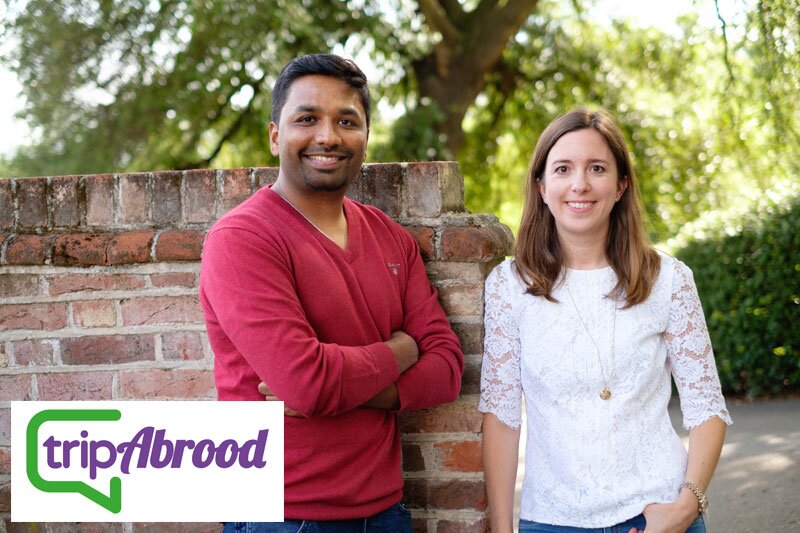 TripAbrood appoints head of growth and is named a 2020 TechRound 100 finalist
Family specialist virtual travel agent is preparing for its official launch in August
Family travel start-up tripAbrood has appointed a new head of growth as it became the only travel brand named in this year's TechRound100 finalist list.
The firm, which is planning an official launch next month, is looking to reinvent the only family travel experience with its Artificial Intelligence driven virtual travel agent.
As it gears up for launch former TravelSupermarket marketing director Matthew de Graft-Hayford has been appointed head of growth.
Co-founder and chief executive Alexa-Maria Rathbone Barker said: "Over recent months in lockdown we've seen a 500% increase in people signing up to our mailing list and registering their interest to start using tripAbrood once it launches.
"Matthew joins us to fuel our customer growth as we gear up to launching our AI-powered family travel booking experience at the end of August. Matthew's experience of growing and scaling consumer travel businesses is a huge asset to the tripAbrood team."
TripAbrood's recognition in the TechRound 100 list places it alongside other innovative brands like Too Good To Go, Pip & Nut and fast-growing video conferencing application Zoom.
Rathbone Barker said: "The whole team is thrilled that tripAbrood has been included on such a prestigious list, a list which has featured such household names as Monzo, Revolut and PensionBee in the past.
"To be the only travel brand to make the 2020 list, given all the challenges that this year has thrown at the travel industry, makes the recognition all the sweeter.
"We are building our virtual travel agent to match and exceed any real travel agent in the family travel space.
"With access to hundreds of thousands of properties across the world, and learning more with every interaction, the opportunities for our technology and what tripAbrood can achieve are manifold.
"We know we will have the ability to match millions of families to their perfect holiday every day, and we cannot wait to launch in August and start our journey with families across the UK and beyond."
Co-founder and chief technology officer Ketan Anand added: "By using a blend of travel data insights, AI and our industry knowledge, we have been building tripAbrood from the ground up to create a totally new kind of family travel discovery experience, one we know fits the pace and needs of parents today.
"This allows us to build a product that combines the expertise and comfort of your friendly local travel agent and the scale and breadth of cloud computing."
TripAbrood will target its conversational digital travel assistant Aita (promounced Ay-ee-ta) at the complex family market and tech-savvy parent who find looking for the perfect holiday time consuming and frustrating.
The start-up believes in the post-Covid era family travellers will look for brands they can trust and which deliver quality, speed and reliability to families eager to travel and keep safe.
Beta-tests of tripAbrood's revolutionary platform have seen families cut their search to booking time from 30 hours to 10 minutes without compromising satisfaction levels, according to the company.
Daniel Tannenbaum, co-founder of TechRound said: "TripAbrood's concept demonstrates some real innovation in using AI with family travel to save people money and offer a more engaging user experience through the chatbots.
"There is no doubt that both holidaymakers and businesses operating in the space will benefit from using and working with tripAbrood.
"The start-up was chosen as a TechRound100 finalist as it ticked a lot of boxes for the judges and we are excited to see the company grow from strength-to-strength."