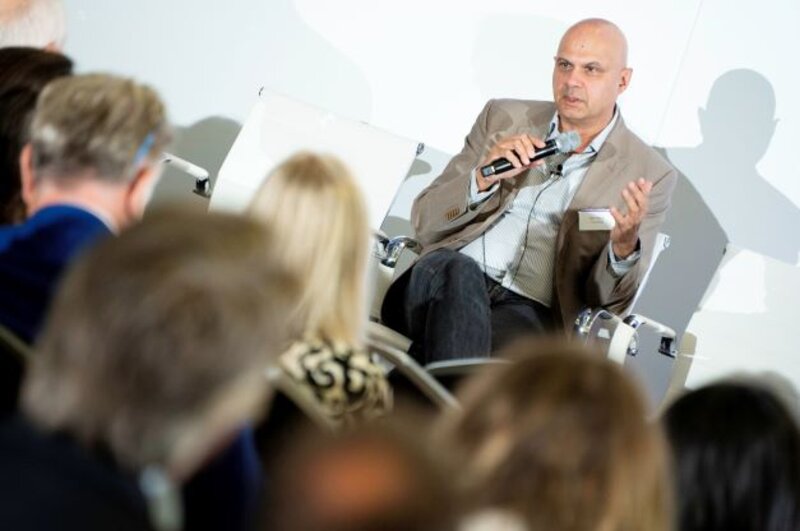 Travo Summit 2021: COVID reduced the 'baggage' of Thomas Cook collapse
Resurrected brand's boss tells event about the opportunities of rebuilding as an OTA
The reborn Thomas Cook aims to combine the customer-service of a tour operator with the cost base of an online travel agent (OTA).
That is according to Thomas Cook chief executive Alan French, who told the Travolution European Summit: "Resurrecting a brand like Thomas Cook comes with baggage but also opportunities."
He suggested the Covid pandemic "lessened" the baggage, arguing: "By the time the new Thomas Cook sold its first holiday the rest of the travel industry had been through a trauma that left a lot of disappointed customers.
.@ThomasCookUK boss Alan French told last week's #TravoSummit about the 'baggage and opportunities' of resurrecting the brand as an OTA.https://t.co/tGiKB14D1G pic.twitter.com/tX7rLqltFk

— Travolution (@travolution) October 7, 2021
"So we've seen a shift in customer perception. It was very negative [towards Thomas Cook] at the end of 2019. A year ago it was a good deal less negative and now it's a good deal less negative again."
French suggested: "If you want to take advantage of new trends, the biggest problem is a legacy operating system. You still have to leverage the investment in legacy systems and people. It's a lot harder than building from scratch.
"We want to use tech to bridge the gap between the tour operator promise and an OTA. With Covid, there is a need for a little more hand holding. There is a gap in the market and we're well placed to fill that."
Comparing operating online to a vertically integrated business with a tour operation and travel agencies, he said: "People went to a shop to talk to someone. I want to get people to talk to someone digitally.
"The importance of reps in resort is overstated. They're there more to sell than to help. We want to build a company that has the customer-centric focus of a tour operator with the cost base of an OTA."
He told the summit: "We're all interested in the differences between OTAs and tour operators, but a customer who buys a holiday once a year just wants to trust you. The distinction between an operator and OTA in the customer's eyes is arbitrary.
French added: "One of the problems with this industry is we sell holidays like underpants. Exciting the customer about what they do on holiday is important. Give them something of the experience of going to a shop without a shop.
"We want to give you the hotel and flight you want, but wrap it up with a customer care package and someone you can talk to who can tell you how far the breach is from the hotel."
He warned: "The customer is starting to get their head around the impact of booking a flight and hotel separately. If the flight is cancelled you won't get your hotel money back.
"The EU Package Travel Directive is starting to have an impact across Europe.
"There is a more formal risk assessment of businesses than happened historically and that is happening across Europe. There is going to be more formality around how travel companies are set up, their cash position and ensuring customers are refunded."