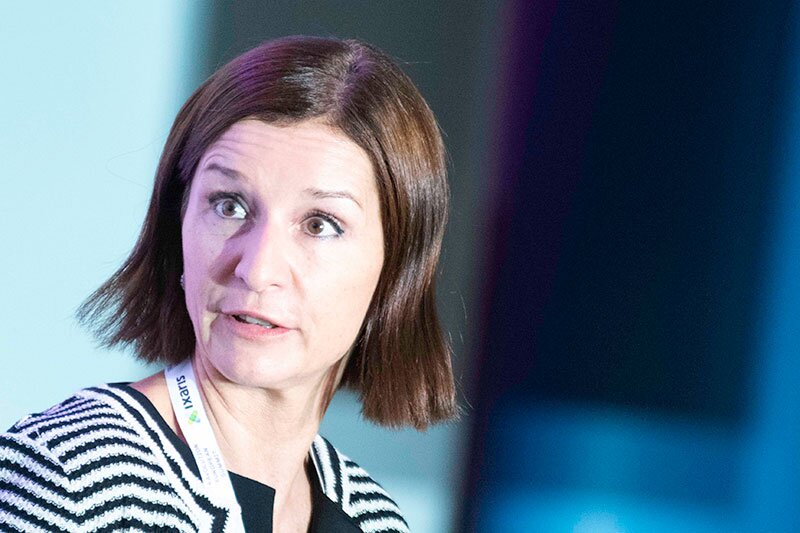 Travo European Summit: Slowing online growth in Europe puts onus on OTAs to stay relevant
A slowing of growth in digital travel in Europe is seeing stability in the market between the offline and online sectors, Travolution Summit delegates heard this week.
Speaking in a panel to launch the 2018 Travel Weekly Europe report analysing the state of the European travel market, Amadeus vice president online for western Europe, Francesca Benati (pictured), said:
"Growth of online is slowing. I'm not saying it's not growing, but compared to three or four years ago you have moved from double digit growth to single digit growth."
Benati said in key markets within Europe, like the UK and Scandinavia, the online travel sector has "reached maturity" in terms of penetration at about 60% in both regions.
"We are seeing stability between offline and online," she said adding that this was being mainly driven by suppliers, particularly airlines, looking to sell direct to the customer than OTA growth."
Benati said while the hospitality sector in many parts of Europe remains fragmented, airlines could not sit back while OTAs continued to grow.
Germany remains a market dominated by tour operators meaning a lot of product is sold offline and "huge" fragmentation in Italy means offline agents remain an important part of the market.
Benati said the impact of the 2008 financial crash is also continuing to be felt in Italy and in Spain which are still "struggling" and contributing to the slowdown in online travel in Europe.
Of the 43,000 hotels in Italy 95% remain family owned and there is also a significant proportion of people who still prefer to pay and be paid in cash.
"Imagine how difficult it is to aggregate and deliver a proper online experience," Benati added.
For OTAs to retain their position and grow, Bentai said they need to take opportunities offered by new technology that can make a competitive difference and ensure they remain relevant.
"The digital touchpoints with consumers are changing and OTAs are moving into new technology which is becoming mainstream like AI (artificial intelligence).
"They need to find ways to be relevant if they are to continue to be the preferred marketing partners for airlines or accommodation providers.
"OTAs find themselves in the middle of this very difficult value chain so they need to stand out to become the preferred source of content from suppliers on the one side and consumers on the other."
Benati added fragmentation of content has "never been greater" as travel firms look to aggregate greater volumes of product to offer a more personalised, meaningful experiences to consumers.
Kevin White, vice-president global strategy and business development at report sponsor Mastercard, said it was working with destinations and cities in Europe to drive economic growth through tourism.
He said the payment giant's data, insights and technology was also allowing destinations to address issues like "over-tourism, cyber security and cross-border travel".
"We are essentially a partner network connecting suppliers with buyers but our network can do so much more than that.
"If you think about our biometric technology, how can we use that to facilitate passengers through airports for example."
Mastercard has worked with Transport for London to enable London Underground passengers to pay with their debit and credit cards and White said up to 100 cities globally are doing likewise.
This will allow visitors to use their bank cards, or even digital wallets stored on their personal devices to enter transportation systems and even, in some cases, local attractions and buildings.
"The possibilities are endless of what contactless technology can offer," he said.
White said Mastercard is working with IATA on its biometric One ID identity project. "It takes partnerships because there is passport data involved and we can't do this by ourselves. There are lots of different players that need to come together in one place."
Mastercard is also working on a facial recognition prototype with a major European carrier, White said.