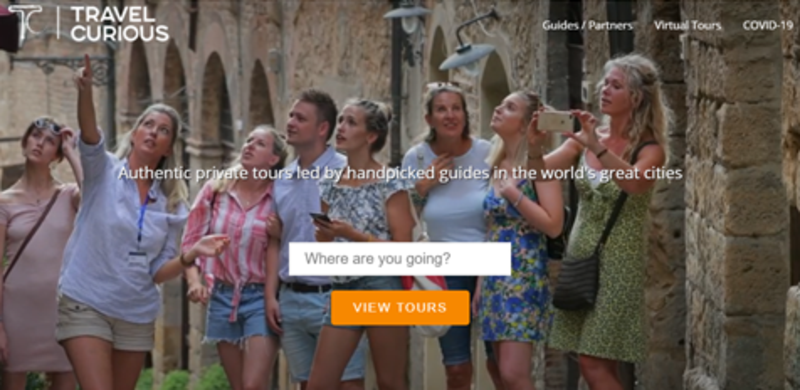 Travel Curious agrees branded tours and distribution deal with Tui Musement
London-based supplier will develop portfolio of bespoke experiences for the European travel giant
Bespoke tours provider Travel Curious has secured a partnership to supply product to Tui-owned attractions and tickets online platform Musement.
The London-based firm offers a selection of private curated tours provided by a network of over 900 handpicked local guides in 62 cities globally.
The deal will see Travel Curious access Musement's customer base and integrate its portfolio into the platform that Tui acquired in September 2018.
Tui has recently announced the renaming of its Destination Experiences division to Tui Musement as it targets growth in attractions and tickets.
The Travel Curious partnership will also see it develop branded Musement tours across a number of key cities across the globe.
The first cities that have been chosen for launch are London and New York with many more planned over coming months as the partnership expands across Europe and north America.
Alex Grant, founder and chief commercial officer of Travel Curious, said: "We are very excited to be partnering with Musement's branded tours.
"Musement is one of the leading platforms in this space and when you mix its deep understanding of customer preferences with our ability to create and operate tours and experiences to align with that data, it really is a powerful combination.
"We have a shared vision of creating outstanding city experiences. We have also been very impressed with Musement's technology solutions; and in particular how we can integrate our product within its branded tours portfolio – which requires a different technical workflow.
"As such, we have had to work very closely with the tour team within Musement in order to think 'as one' to ensure the customer experience is seamless.
"That has been a very interesting experience for us too and we are looking forward to expanding beyond the launch cities."
Matteo Mariotti, head of Musement Tours, said: ''Offering seamless but also memorable experiences to our customers is what both drives us and what we want Musement tours to stand for.
"We believe that this partnership complements our digital platform by strengthening not only our inventory of tailor-made tours, but also our footprint in key cities around the world." says