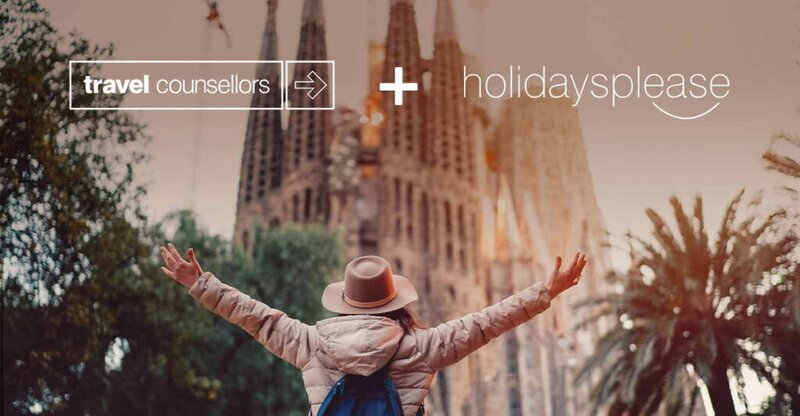 Travel Counsellors seals first acquisition with deal for online agency Holidaysplease
The UK homeworking firms are enjoying record trading and are said to be 'culturally and strategically aligned'
Travel Counsellors has announced the acquisition of Holidaysplease as it continues to report significant growth and a record start to the year.
The deal for the Birmingham-based business marks Travel Counsellors' first acquisition in its near 30-year history. Holidaysplease has approximately 100 home-working travel experts, 50 franchisees and around 50 employees,
Travel Counsellors said the deal follows record trading months in both January and February, with a total of more than £200m in sales, and confirmed Holidaysplease's current directors, wider leadership team and support staff would remain with the company following the acquisition.
Steve Byrne, chief executive of Travel Counsellors, said: "We are delighted to have acquired such a highly regarded and successful business, finding a company that is both culturally and strategically aligned to our people led values and relentless focus on customer care. I would like to take this opportunity to welcome the entire Holidaysplease community; we are extremely excited at what this combination will mean for both businesses, our communities of travel experts, and our customers.
"We are incredibly passionate and focused on building a community of the very best travel entrepreneurs who are empowered by our platform to deliver exceptional customer experiences. Both businesses share incredibly similar cultures and this is clearly reflected in both brands' excellent customer feedback and ratings, including consistently achieving 5-star 'Excellent' ratings on Trustpilot.
"Both businesses share outstanding momentum having each delivered exceptional growth in 2022 as well as record-breaking performances in January 2023. I am confident that this combination will only serve to strengthen both business' momentum and offers a safe, secure, and exciting future for all within the community."
Charles Duncombe, director of Holidaysplease, added: "We are delighted that Holidaysplease is joining the Travel Counsellors community. Travel Counsellors is a business we have long-admired for its relentless customer focus, multi-award-winning proposition, and outstanding, technology-led growth.
"The opportunity to become part of such a strong, fast-growing business with significant growth prospects was incredibly compelling. I would like to thank our staff, homeworkers, franchisees and customers who have contributed to our success so far, and have no doubt that our community will continue to thrive and be cared for as part of Travel Counsellors. I am looking forward to working closely with Steve and the rest of the Travel Counsellors team to deliver our ambitious shared vision for the future."
Holidaysplease has been a member of Hays Travel's Independence Group since 2005, and Duncombe paid tribute to the company following the announcement.
He said: "We would like to thank Hays Travel for the tremendous support that they have given us over the years. When we came to Hays we were three people and a business plan and without their help and guidance, we may not have grown much beyond that. They have really enabled us to fulfil our dreams and for that we will be forever grateful".
Hays Travel owner Dame Irene Hays said: "It has been a pleasure and a privilege to work with Charles and Richard, for more than 18 years, to support them in growing their business. We wish Travel Counsellors and Holidaysplease every success with the acquisition."