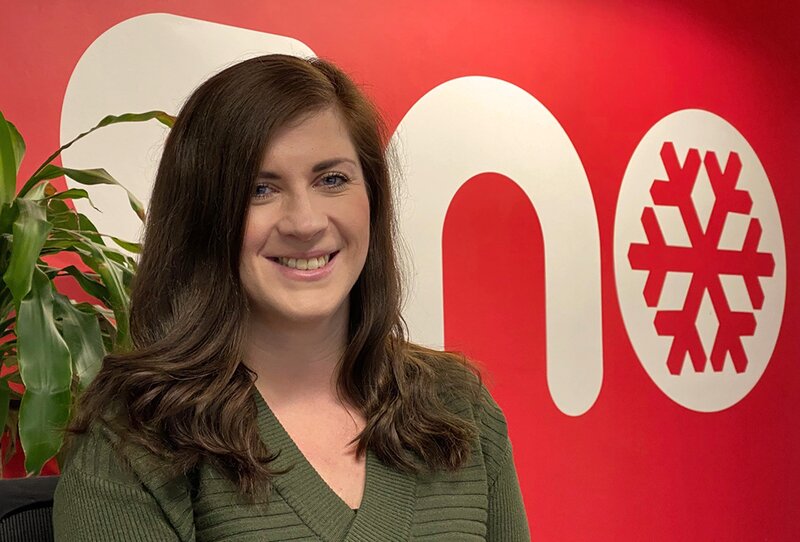 Ski specialist SNO hires marketing guru as it plans online growth and move into beach
Krystelle Kubicki was formerly head of digital marketing at STA Travel and Iglu
Specialist ski travel agency SNO has recruited former STA and Iglu head of digital marketing Krystelle Kubicki to spearhead its online growth strategy and expansion into beach holidays.
SNO founder and chief executive Richard Sinclair said the brand is looking to build on five-year's of strong growth by offering its loyal customers a wider range of product.
He said with COVID-19 likely to suppress ski and with the specialist "bumping up against the limits of the niche market" now was the time to branch out and invest in the future.
"After a stellar half-decade ranging between 30% and 80% annual growth, we're aware that we'll soon be bumping up against the limits of the size of the Ski holiday niche.
"SNO's loyal customers have repeatedly asked us to look after travel bookings beyond the annual ski trip," he said.
Sinclair believes ski will experience a lull until a coronavirus vaccine is available and quarantine restrictions lifted.
And he said in the circumstances the opportunity to bring forward SNO's next phase of growth presented itself.
A recent Ski Club survey found accommodation-only and self-drive enquiries are up as skiers look to avoid crowded airports, aircraft and transfers this winter.
"We've seen the sentiment of our customers reflected in the recent Ski Club survey results," Sinclair said.
"While many of skiers say the intend to go skiing, over half are this year planning to book in the last few weeks before departure.
"This reflects a reduction in confidence that resorts will be able to remain open all winter through the possible outbreaks which saw them shut down last March."
Kubicki said: "Ski bookings remain very much a question of waiting for confidence to return, so it's perfect timing to get stuck into the next stage of growth at SNO."
SNO is planning a soft-launch of mid and high-end beach holidays in 2021.