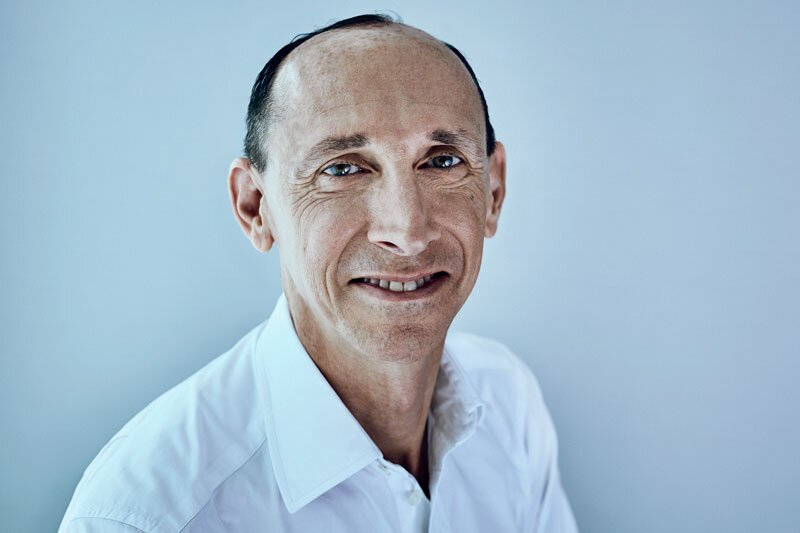 Prime subscriptions puts eDreams ODIGEO in the fast lane to recovery
OTA group's quarterly performance boosted by acceleration in sign ups to membership scheme
An acceleration of subscriber growth numbers to eDreams ODIGEO's Prime subscription offering helped the European travel giant enjoy a profitable first quarter.
The Opodo parent announced in the three months to June 30 it recorded a positive cash EBITDA of €3.1 million as booking levels surpassed pre-COVID levels in June to August.
The cash EBITDA figure (a key measure of a firm's profitability) was boosted by Prime adding 500,000 new members in the three months up to August.
It had previously taken 15 months to add the same number and the quickening pace of sign-ups meant it has now hit 1.5 million members in total.
EDreams now expects to hit its target of £2 million Prime subscribers one year ahead of schedule. It will not target hitting this landmark forward by three to six months.
Prime sees members pay an annual fee of around £55 to access exclusive deals on flights and hotels with typical savings of around £100 to £150 depending on length of stay.
Dana Dunne, chief executive of eDreams ODIGEO, cited the above-expectations performance of Prime as one of the reasons the firm is outperforming the market.
He also said this was being driven by a return of booked volumes which were 27% ahead of 2019 last month, excluding the last weekend, up to August 27.
In July bookings were 6% ahead of the same month in 2019 and in June 2%, although basket values remain depressed due to COVID restrictions limiting travellers to short-haul options.
Dunne said the group's performance comes on the back of "years and years" of work to improve its customer proposition, in particular its focus on mobile.
"We said when the pandemic hit we were going to use this time to really make certain we have absolutely great customer propositions and beat the competition.
"We took a different path during the pandemic than other companies. For example, Prime is doing really well and we have really prioritised mobile.
"With the shift from the consumer point of view mobile adoption has accelerated and over recent years we have been on of the leaders in Europe in travel for mobile."
Prime revenues have seen eDreams return to EBITDA profitability, which Dunne described as "another milestone" that "shows the industry is coming out of this pandemic".
Dunne said the company is moving away from being a typical transactional OTA business towards a subscription business like Netflix or Spotify.
EDreams reported revenue margin for the first three months of its fiscal year up 313% on last year's depressed levels.
Continuing COVID restrictions, particularly on more expensive long-haul routes, saw cash revenue margin 48% below pre-pandemic levels.
Marginal profit (revenue margin minus variable costs) was eleven times the same period last year, at €13.4 million and adjusted net income for the quarter was minus €15.5 million.
This last figure was an improvement on last year's €23.6 million and "better reflects the real ongoing operational performance of the business", eDreams said in a statement.
David Elziga, eDreams ODIGEO chief financial officer, said: "We are on the path to recovery and at a much quicker speed than the industry is recovering.
"We will first recover the operational result and over time we are still recovering net income. There's still work to do and we are not there yet."
However, Dunne was confident eDreams will continue to take advantage of improving demand and build on a performance that saw it grow market share six percentage points to 37%.
"We are a leisure travel business and people really want to travel." He said. "Unfortunately over the last 18 months there have been limitations on that travel but once there is an easing of restrictions and clarity consumers are coming right back.
"Consumers may not have gone as far afield as normal but they want to travel. They have adapted their destinations to meet the current environment, but they absolutely have come back.
"We are in a transition period. It's understandable that consumers, having gone through a pandemic are first starting to travel closer to home. Restrictions have typically eased for short-haul destinations.
"The transition for governments and for people psychologically to return to normal behaviour will take time and be gradual. Economies are showing good signs of recovery which is good more broadly than just for travel.
"If you look at our results, we are cash positive EBITDA and show three months of above pre-COVID levels, you can already see a really strong recovery. We can only speak for ourselves, but we see really encouraging results and that bodes well for the future."