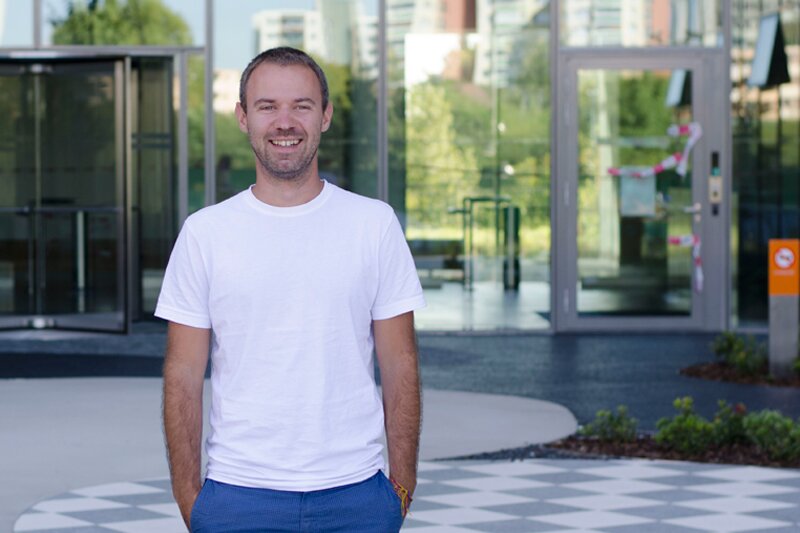 Phocuswright 2019: Kiwi founder on its evolution to become a 'Virtual Global Supercarrier'
Major pivot sealed interest from General Atlantic
Kiwi.com's evolution to establish itself as the world's first a 'Virtual Global Supercarrier' was spurred by the enthusiasm of its new private equity investor.
The deal, announced in June and believed to have seen $125 million invested in the fast-growing online travel business, saw all but one of its existing shareholders bought out.
Co-founders Oliver Dlouhý and Jozef Képesi retained a significant shareholding and were kept onboard to drive the business forward into its next iteration.
Speaking to Travolution at last week's Phocuswright conference in Miami, chief executive Dlouhý said the idea for Kiwi.com's second major pivot sealed interest from General Atlantic.
Kiwi.com began life as a flight metasearch site, pioneering the concept of virtual interlining. It then became an OTA before its latest move to become a 'Virtual Global Supercarrier'.
"General Atlantic particularly loved this idea," said Dlouhý, "that's the reason they invested.
"To do this we have had to prepare a lot of things internally. We did not have our virtual fare types.
"We didn't know if it would be possible. But we were convinced after some research, development and internal pitching.
"We had to make sure the team understood where we are heading. It's extremely difficult to aggregate all of the world's transportation."
Dlouhý added: "We want to aggregate all global transportation content.
"Not only are we integrating but we are interlining it – flights with buses, with ride hailing with public transport. You can book your itinerary from A to B in one single transaction.
"A big differentiator between us and OTAs is we have our own unique terms and conditions when it comes to refunds and changes.
"We do not reflect the airlines' or the other carriers' own conditions. In some cases, we take the risk that is the customer cancels we lose money on it. We are unifying conditions across world transportation."
Kiwi.com currently has 60 ground transportation operators integrated in Europe with a new supplier coming on stream at a rate of one a week, said Dlouhý.
He said behind the scenes Kiwi has had to completely redesign its technology architecture which was designed for three-digit Iata airport codes.
Following the announcement at Phocuswright, the firm will be scaling rapidly from 1,000 transportation stations to 35,000 in the next couple of weeks.
"We will be present in cities without airports. This will drastically increase inventory," said Dlouhý. Kiwi.com plans to provide coverage for Europe and the US.
"It's an extremely fragmented market with hundreds of thousands of carriers. In their home city customer are pretty much used to their usual routes.
"We are not offering this that much to people in their home location but those who are travelling further afield where it's much harder to find the right combination of carriers."
Kiwi.com customers will be given a choice of three "virtual fare types" with a range of flexible conditions at the booking page. The firm announced details of these in October.
The firm has invested in Tel Aviv developer AeroCRS a cloud-based reservations systems specialist which has built airline systems and adapted that for ground-based carriers.
Access to this reservation system is being offered for free to all small ground carriers as Kiwi.com looks to onboard more content.
For ride-hailing Kiwi.com will be offering two types of booking – pre-book and on-demand, which will offer users a connect, real-time service as part of their itinerary.
To market the new service Kiwi,.com is recruiting a new "growth team" based in Czechoslovakia and London which will be "putting together ideas for campaigns", said Dlouhý.
Kiwi.com was founded in 2012 and was recognised as the #1 fastest-growing  start-up in the Czech Republic and Slovakia by Forbes Magazine in 2017 and 2018.