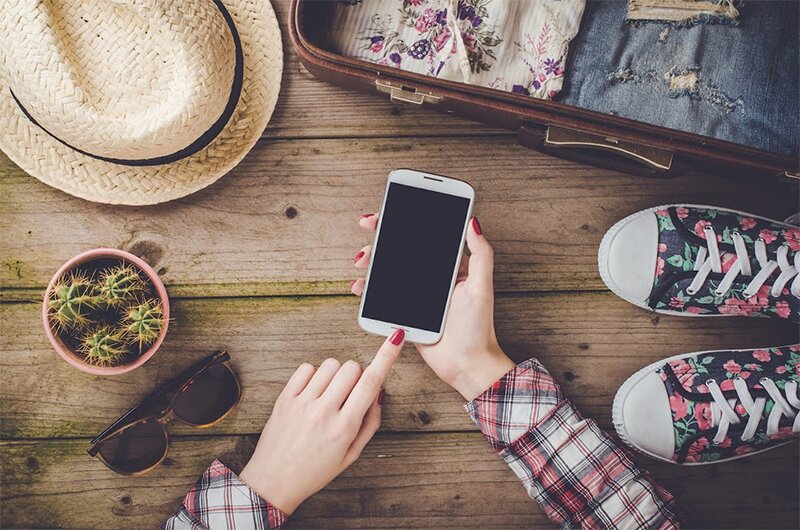 Opodo booking data confirms book later, stay longer, travel closer trend
OTA looked at peak travel summer trends for period between June 20 and September 5
Latest data from OTA Opodo has underlined the trend for holidaymakers to book later, stay longer and travel closer to home.
The eDreams ODIGEO owned travel website looked at bookings patterns between June 20 and September 5 this year to assess the impact of COVID-19 restrictions on travel.
It's data revealed the focus on short-haul destinations has seen booking values depressed in 2021 average €190 compared to €249 in 2020 and €332 in pre-pandemic 2019.
Overall eDreams ODIGEO has reported a bounce back over the last three moths to above-2019 booking volumes as recovery from the pandemic takes hold.
Opodo destination data found Dublin topped the charts followed by Palma and Alicante, and strong demand for perennial favourites Spain, Portugal and the Balearics.
No long-haul destinations made the top 10 destinations during the peak summer travel period and Malta fell just outside the top 10, in eleventh place)
Top 10 destinations for Brits this summer:
      Dublin
      Palma de Mallorca
      Alicante
      Barcelona
      Malaga
      Faro
      Lisbon
      Ibiza
      Tirana
      Bucharest
The Opodo data supported anecdotal evidence that average length of stay for those holidaymakers who managed to get away is up.
The OTA said the overwhelming majority of Brits chose to travel for between seven and 13 days.
---
| | |
| --- | --- |
| Trip Duration Days | Percentage |
| 2 | 6% |
| 3-4 | 22% |
| 5-6 | 14% |
| 7-13 | 33% |
| 14-20 | 13% |
| 21+ | 13% |
---
"Additionally in the face of our rapidly-changing traffic light system, very few of us chose to book much in advance, taking the opportunity instead to book within weeks, rather than the traditional months, of travel.
"Revealingly, 36% of travel between June 20 and September 5 was booked a matter of weeks before departure."
Domestic trips bookings data revealed London retained its top spot, with Blackpool, Edinburgh, Bournemouth, Manchester, Liverpool, Newcastle, Brighton and Scarborough following.
Opodo said this reflected a broadly equal mix between those seeking the returning buzz of city life, and others heading for the coast.
"Comparison with our hotel bookings for the same period in 2019 only emphasises the rise of the summer staycation.
"Two years ago London also took top spot, but was followed by a range of both long and short-haul destinations including (ranked in order) Paris, Istanbul, Amsterdam, Edinburgh, Dubai, Barcelona, Bangkok, Manchester and Madrid."
Opodo reported bookings to British hotspot Ibiza were 36% up on the same period (pre-COVID) in 2019, and Palma de Mallorca showed an increase of 15%.
"Yet it is also clear that Brits looked to travel to less well-known destinations – driven perhaps by access and a renewed sense of wanderlust:  Tirana (Albania) bookings increased by 12% by comparison to the same summer period in pre-Covid 2019," the site said.
Opodo also analysed inbound figures for the UK finding that more travellers visited from Spain (18%) than from any other country, with Germany (14%), Ireland (11%), France (10%) and Italy (8%) following their lead.
London topped the list of inbound destinations; Manchester, Edinburgh, Birmingham and Bristol also made it into the top five.
Looking to the Autumn, Opodo said: "As our kids head back to school and university, and as flight schedules from some leading airlines are amplified to allow for extended short-haul seasons, our travel sights remain resolutely on countries within a handful of hours' flight from the UK.
"No long-haul destinations make it into the top 20 for flights booked for travel in September and October as, currently we show no inclination to move outside our traditional comfort zones – though as restrictions ease, this picture may easily change with travellers seeking winter sun.
"Meanwhile, Dublin is the top flight destination for this period, followed by Alicante, Barcelona, Malaga, Palma de Mallorca, Faro, Malta, Lisbon, Ibiza and Belfast."