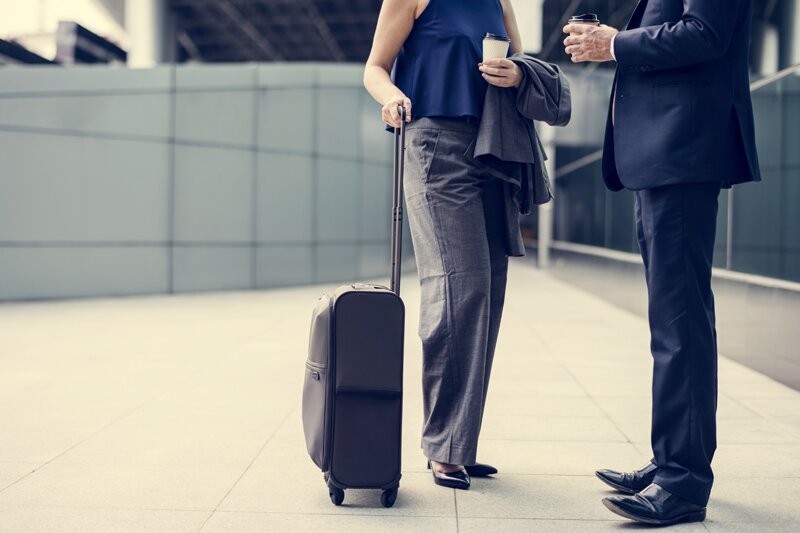 Next-gen tech impact 'not expected in short-term'
Finds Business Travel Show buyers' survey
Research for the Business Travel Show (BTS) has found that over half of travel buyers are yet to be convinced by next generation technology while only one fifth believe new tech will improve the booking process by 2022.
Out of the 134 European buyers polled by BTS, approximately one fifth believed that by 2022 bots, blockchains and alternative realities like augmented (AR), virtual (VR), mixed (MR) and cross (XR) will "significantly improve booking, saving time and money."
But the poll demonstrates that more than half of travel buyers claim these new technologies will have minimal to no impact on the industry over the next three years.
According to BTS data, artificial intelligence (AI) has 17 percent of poll-takers believing it has the potential to "revolutionise" the travel industry by 2022 while one quarter feel it will "significantly enhance the traveller experience" in that time. 39 percent of respondents reckon it will have little or no impact.
The survey – which is part of the BTS's "Travel 2022" theme – also asked buyers how the industry will best survive the next three years. Two thirds of those polled claimed its survival will depend on innovation; 30 percent believe it will be through evolution and 4 percent think the sector needs a revolution.
We Build Bots founder Paul Shepherd, who is taking part in a panel session about bots at BTS, commented: "When built and used correctly, chatbots can transform customer service, increase efficiencies and even help companies to save and make money.
"Multinational airlines and online travel sites would offer a competitive advantage if they were to offer a full integrated chatbot using AI and machine learning combined with customer service agent support in order to deliver a 24/7/365 intuitive service.
He added that over the next three years "Natural Language Processing (NLP) will continue to improve, which means that chatbots will become easier and more intuitive to interact with.
"As well as this, the rise in voice will continue to have a huge impact. The possibilities of using voice are endless. Imagine asking your smart home device to check you into your next flight and receiving your boarding pass directly into your inbox.
"Or alternatively, ask it to search for a holiday that meets your needs, whether that be in school holidays, a particular temperature or less than a four-hour flight away.
"Chatbots use of voice is improving and evolving consistently and going forward, we're sure to see huge developments in this space."
Paul is taking part in the panel session, 'Introduce bots into your travel programme to slash admin and boost communications' on Wednesday, February 20 from 10:00 to 11:00. A second session on next generation technology is taking place on Thursday, February 21 at 14:30: 'Hi-tech in action – how AI, blockchain, bots, augmented/virtual reality will transform travel management.'