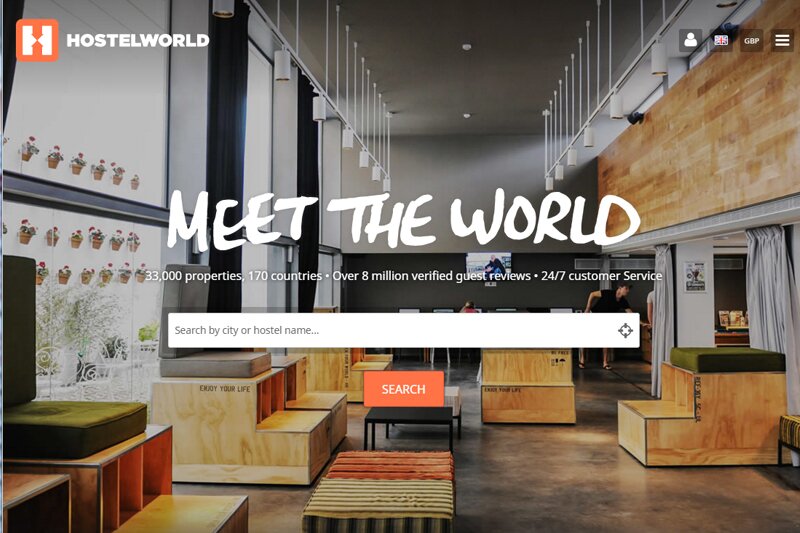 Hostelworld saw consistent recovery in 2021 before omicron variant hit
Specialist OTA issues full year trading update to December 31 2021
Specialist OTA Hostelworld says was seeing "consistent recovery" in bookings and revenues ahead of the emergence of the omicron variant of COVID-19 in December.
The firm issued a year-end trading update today for the period January 1 2021 to December 31, 2021.
It said "2021 has continued to be a challenging year for Hostelworld and the global travel industry".
But the firm added: "We are pleased to report that the group recorded a consistent recovery in bookings and revenue versus 2019 levels throughout the year, save for the latter part of the year which was impacted by the emergence of the omicron variant."
Earlier Interims results reported 2021 started with a strong recovery in Central America and domestic demand in the US and Australia.
In May-June, strong growth was seen in several southern European destinations as they opened their borders.
During the second half of the year Central America bookings surpassed 2019 levels, with southern European bookings growing to 60% to 80% of 2019 levels until the latter part of the year.
Overall, full year 2021 net bookings totalled 1.5 million, or 21% of 2019 levels.
Gary Morrison, chief executive of Hostelworld, said: "While the COVID-19 pandemic continues to weigh heavily on the travel industry, I was pleased to see our consistent bookings recovery versus 2019 levels throughout the year, save for the last six weeks of the year which have been impacted by the omicron variant.
"I am also pleased to report that we made solid progress on all elements of our strategy during the year, while reducing our operating expenses still further versus 2020 levels
"Finally, our liquidity position remains strong, driven by our relentless focus on cost control coupled with the successful term loan facility transaction in February 2021."
Hostelworld added "trading economics" also continued to recover throughout the year with average net booking values exceeding full year 2019 levels by October 2021 (cumulative) due to favourable geographic mix and longer length of stay bookings; partially offset by underlying bed price deflation, higher cancellation rates and a reduction in blended commission rates (driven by the removal of Elevate in 2020).
As December 31, the group's cash position stood at €25.3 million (€33.7 million June 2021), with monthly operating cash outflow continuing to reduce throughout the year versus 2020 levels.