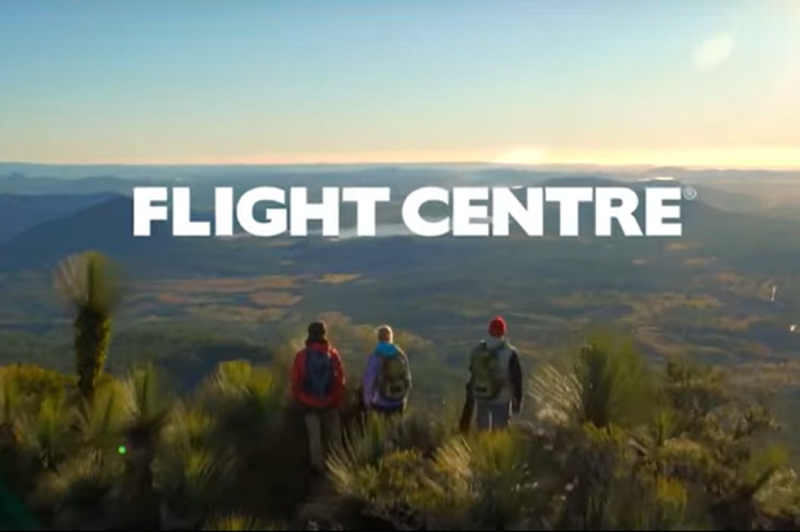 Flight Centre predicts return to security of bookings with travel agents
Flexibility and security will be offered through third parties not DIY online bookings
UK travellers will value flexibility and security the most when booking trips in 2021, a new poll by Flight Centre reveals.
They will only be able to secure this through travel agents' exclusive offers, rather than DIY, online bookings, the agency chain claims.
Almost 70% of customers reported that the news of the vaccine rollout would make them more likely to book a holiday.
Flight Centre predicts further airlines will adopt a 'No Jab, No Fly' policy to safeguard its travellers and facilitate freedom of movement in 2021.
However, there must be an international standard to this policy in order to offer ease and consistency to travellers.
Fares are also expected to rise due to a decrease in airline capacity and an expected spike in demand as vaccination rolls out and restrictions begin to lift.
That means that the best time to book a cheap holiday for future travel will be in the first few months of the year, before demand sparks price hikes.
Customers are currently showing a fairly even split in the type of holiday they intend to take next.
Almost a quarter plan to book a beach break and destinations with plenty of wide, open, green spaces are in front of mind.
UK consumers are also predicted to favour multi-generational travel, off the beaten track destinations, safaris and longer trips than previously favoured.
Flight Centre's top 20 flight destinations follow these trends and has seen a huge shift from previous years, allowing for historically under-explored destinations with a higher price point to take the spotlight.
This follows a prediction that 2021 will see an increase in luxury holidays, as those with the income to travel further afield can afford to splash out on a premium trip.
EMEA managing director Steve Norris said: "I can safely say 2020 was a year like no other.
"Beginning with fires across much of Flight Centre's homeland, Australia, continuing onto one of the worst pandemics in modern memory, and finishing with the arrival of a new strain of Covid-19 which spread rapidly during December, leading to a national lockdown in January.
"It was a challenge from start to finish, with the travel industry seeing its own unique set of circumstances to navigate.
"I think we can all agree that holidays in 2021 are going to be the most important of our lives, as we reunite with loved ones, spend time recovering and making new memories after such a difficult year."
Top 20 most searched for flight destinations for 2021 on Flight Centre's website:
1: Brisbane, Australia
2: Sydney, Australia
3: Auckland, New Zealand
4: Male, Maldives
5: Cape Town, South Africa
6: Melbourne, Australia
7: Perth, Australia
8: Dubai, United Arab Emirates
9: Bridgetown, Barbados
10: New York, USA
11: Antigua, Antigua and Barbuda
12: Johannesburg, South Africa
13: Montego Bay, Jamaica
14: Bangkok, Thailand
15: Las Vegas, USA
16: Orlando, USA
17: Singapore, Singapore
18: Lagos, Nigeria
19: Durban, South Africa
20: Denpasar, Indonesia