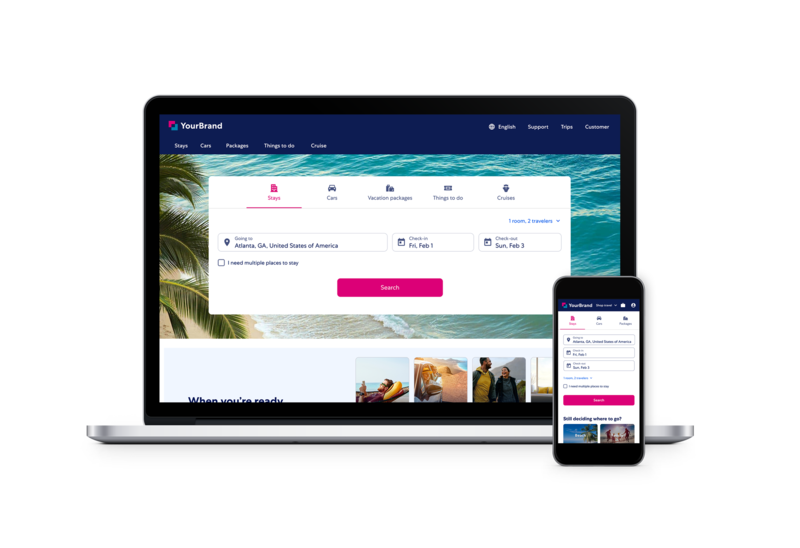 Expedia targets airline with ancillary cross-sell tech to aid COVID-19 recovery
Finding additional revenue streams has become more vital due to the pandemic, says OTA group
Expedia is targeting airline partners with ancillary sales technology to support them retailing add-ons like hotel stays and car hire alongside seat bookings.
The OTA group said its 'template technology' will enable airlines to drive additional revenue in the wake of COVID-19 which has made ancillary sales even more important.
The technology is available through Expedia Partner Solutions (EPS) and offers access to the group's global content supply once integrated into airlines' sites.
Julie Kyse, vice president of global air partnerships at Expedia Group, said: "We are always looking to provide our travel partners with ways to grow, so we're excited that airlines can take advantage of an easy way to cross-sell ancillary travel products and boost their revenue.
"With such a challenging backdrop for the travel industry,  now is an important moment for airlines to embrace new and creative ways to boost their bottom line.
"The success we're seeing from partners currently using the technology is encouraging and we continue to support them as we navigate the path ahead together."
Expedia said the technology facilitates a "full-service booking experience for travellers so they can book standalone travel components on an airline's site, helping airlines drive incremental revenue to their business".
The firm added: "As travel recovers, it's vital for airlines to build end-to-end booking experiences that drive long-term customer loyalty.
"The technology also gives travel providers the ability to integrate their loyalty program, implement smart growth marketing strategies, and is backed by global support through the traveller's channel of choice via a live or virtual agent."
Expedia said an airline that started using the technology in May last year during the first wave of COVID-19 saw the number of customers adding a specially discounted hotel to their flight increase by almost 40% in four weeks.
Expedia Group says travellers who book multi-item trips or packages on Expedia Group sites tend to be more valuable, book further in advance and spend more.
Expedia Partner Solutions business saw a 15% increase in the proportion of air and hotel package rates being booked via B2B technology solutions in February 2021 compared with February 2020.
EPS said this is "a clear sign that the technology enables further growth despite the challenging era for the industry".