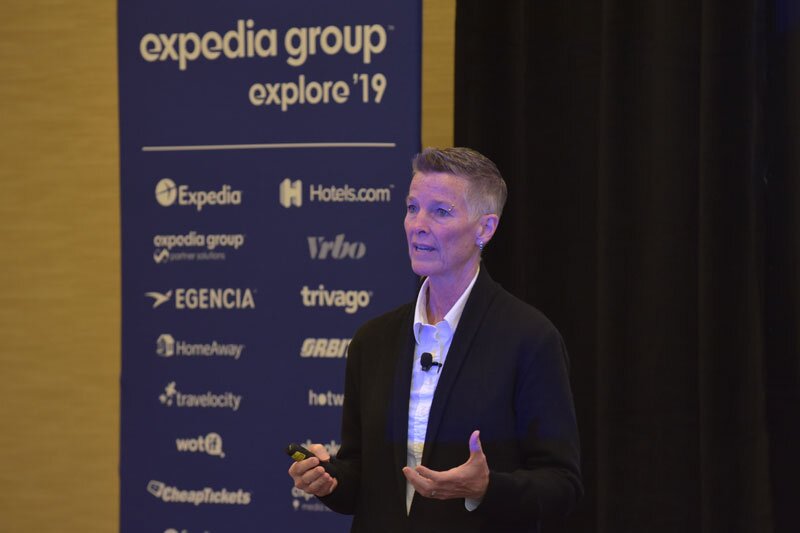 Expedia Explore 2019: Expedia enhancing user experience with biodata
Emotions such as joy and anger can be measured to enhance end-user experience
The Expedia Group is using biodata and user experience tracking to enhance how customers use the platform.
In its labs, Expedia uses tools such as eye tracking allowing them to see what a participant looks at on a device and heat maps so it can see where people are paying attention. It also utilises facial recognition or face reader software and that uses the device's camera to plot points on a participant's face. The group can track joy, anger, surprise, sadness and disgust.
Expedia's senior director of user research, Tammy Snow said: "We noticed a trend in our studies with lodging shopping, people became frustrated that we were not providing adequate information of how many people can fit in a room so we used that information to make improvements. We now show exactly the number and type of beds in a room and the number of total humans for a room."
Snow said the team watch for an emotional change in users, "we might be able to see joy and then we use eye tracking to see what they are looking at and then we use verbal indicators to see why, so we know why they are feeling what they are feeling.
"A year ago we ran a survey with over 6,000 people to find out what is important in travel. Number one is good prices, but not always the lowest price but rather exactly what you are getting and how much you are paying.
"People would get to the checkout page and would feel frustrated, they see the total price and they feel sadness followed by disgust. Following this research, we now show the total price throughout the entire process, and it means that when we get to the checkout there is reduced friction."
"We want to make the process of shopping booking and travelling as easy as possible. Travel is about having experiences that transcend everyday life."