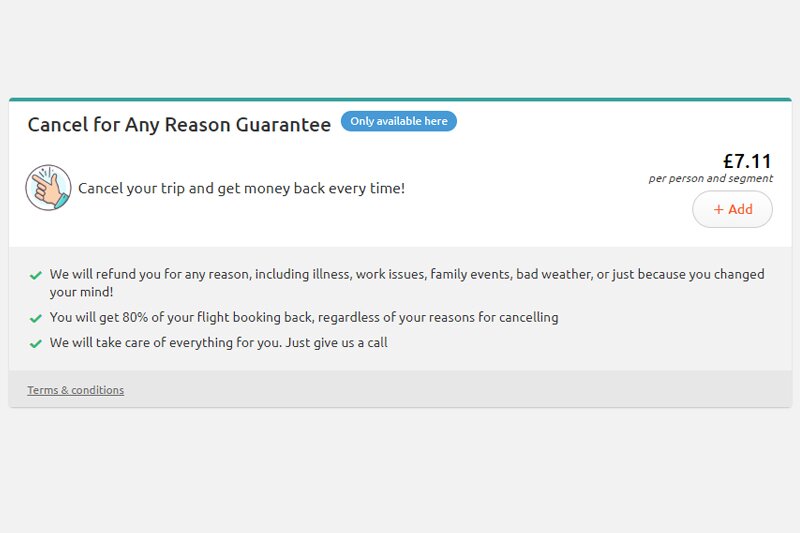 EDreams ODIGEO to offer 'Cancel for Any Reason' cover
Customers of eDreams ODIGEO will be to cancel flights up to 24 hours before departure and still receive a refund of 80% of the ticket cost.
A maximum refund limit of €5,000 per person or €45,000 per trip applies.
The new service is available on the booking platforms of the company's online travel agency brands eDreams, Opodo, GO Voyages and Travellink across 40,000 destinations and 530 airlines.
The 'Cancel for Any Reason' guarantee offers a greater level of flexibility, with travellers knowing they will receive an 80% refund if a trip is affected by an unforeseen circumstance such as illness or work commitments – or if the customer simply changes their mind.
The cancellation process is designed to be straightforward and easy to use.
Consumers call the firm's customer services department to confirm that they want to cancel their trip. No explanation is requested at any point.
The refund process will be handled directly by eDreams ODIGEO's customer service team, without involving any third party, and it will be refunded back to the bank account used to make the booking within ten days.
Chief vacation products officer Quentin Bacholle said: "We work to make our customers' lives easier by simplifying the booking process as much as possible.
"'Cancel for Any Reason' adds to our portfolio of features and services that provide travellers with flexibility and tranquility, while maintaining our commitment to offering the most competitive prices in the market."