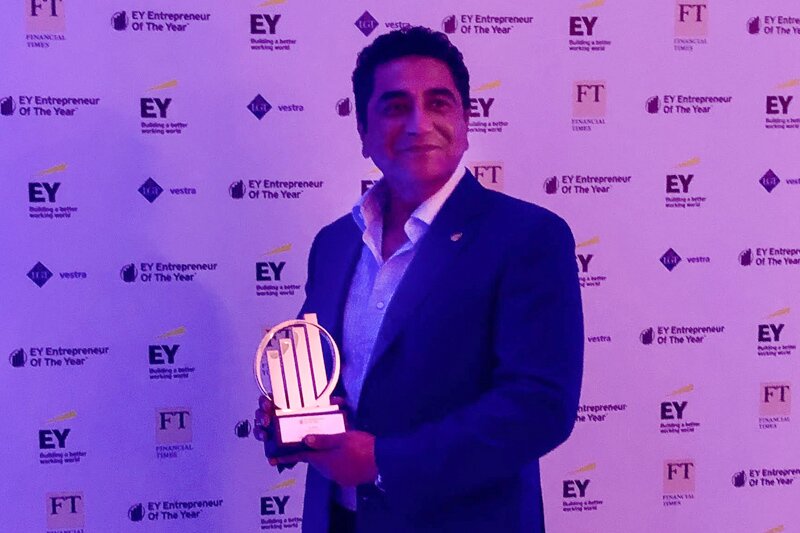 Coronavirus: TravelUp boss demands airlines hold customer money in trust
Ali Shah says the OTA has experiences a "constant battle" to get money back for customers
Online travel agent TravelUp has added its voice to demands that airlines be made to ringfence customer money.
The firm has complained that many airlines turned off an automated GDS refunds systems as the COVID-19 shutdown of travel hit leaving it unable to refund passengers.
TravelUp was among a raft of OTAs rated poorly  by MoneySavingExpert in an analysis of how customers say they have been dealt with over refunds.
However, OTAs have complained airlines were flouting EU rules under which refunds should be paid with seven days of the cancellation of a flight.
TravelUp's demand that airlines protect customer money in trusts joins that of Mike Gooley, founder of high street retailer Trailfinders, a longstanding campaigner for reform.
Ali Shah, chief executive of TravelUp said: "It is completely unacceptable that airlines have been slow in issuing refunds and even worse that some have refused payment.
"We have experienced a constant battle trying to get our customers' money back for cancelled flights.
"That is why we are campaigning for a total reform of the way airlines process the money which travellers have paid for tickets.
"TravelUp is proposing that the airline industry moves over to a trust account model where payment is ringfenced until flights depart.
"I am writing to the Civil Aviation Authority, MPs and ministers to lobby for this change – and seeking support from industry partners and customers.
"Many airlines have been guilty of not refunding money quickly enough and some have completely disregarded current legislation.
"The CAA needs to be much stricter and look at ways to ensure travellers are not at the mercy of the airlines.
"We have found it very frustrating and can understand why travellers are so angry."
TravelUp is proposing the CAA introduces a new system, in association with Iata so money is only transferred to the relevant airline once the flight has departed.
The firm said this would enable funds to be returned quickly if the flight does not leave.
TravelUp, which was established in 2004, works with over 200 airlines, many of which it put on stop sell after they switched off the refunds process.
Before the pandemic the firm was processing over one thousand bookings per day and handling 2,500 enquires.
The grounding of flights in March saw 122,000 customers' flights cancelled and with staff on furlough and overseas call centres closed it faced "an unprecedented volume of refund requests".
TravelUp says it has since restructured the business, reopened phone lines as soon as it was safe to do so and increased its customer service team from 15 people to 60.
It also added refund application information to its website and developed a service where customers can apply for vouchers and refunds and track the status of their application.
Shah said: "At TravelUp we are on the side of the consumer, working to offer the cheapest flights, hotels, holidays, and car rentals – plus the very best service.
"That is why we are campaigning to put power back into the hands of travellers, away from the big multi-national airlines.
"We have worked hard to improve our role in processing refunds and dealing with customer enquiries – and will continue to get better.
"We know from customer feedback how frustrated people are about refunds.
"However, when a customer books a flight with us, their money goes directly to the airlines. An airline could be holding on to customer money for up to eleven months.
"The introduction of a trust account model would ensure that customers could access their refunds smoothly and quickly in the event that their flight does not get off the ground."