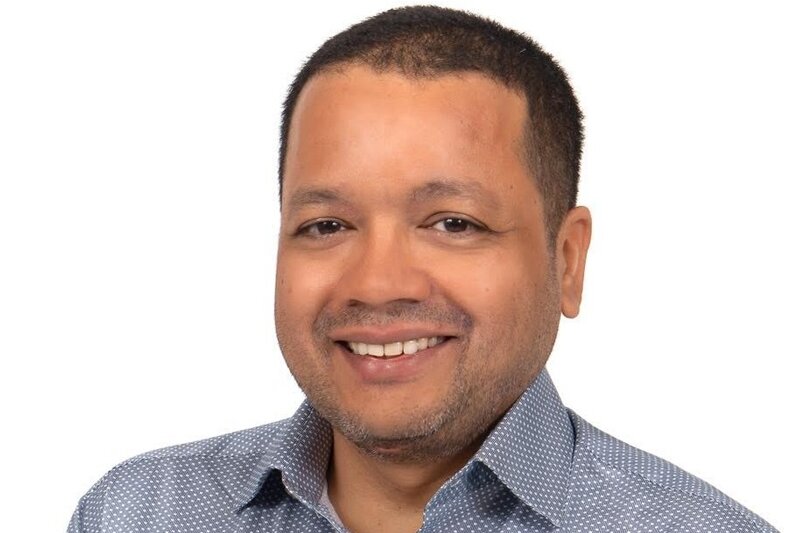 Big Interview: Booking.com's audacious bid to open up a whole world of experiences
Online giant's VP of global experiences Ram Papatla speaks to Lee Hayhurst about its plans
Online giant's VP of global experiences Ram Papatla speaks to Lee Hayhurst about its plans
By his own admission Booking.com's Ram Papatla has embarked on an "audacious" bid to bring a whole new category of product to the global travel giant's userbase.
Booking's vice president for global experiences has the job title to match the ambition of bringing the answer to the question what to do in destination together onto one platform.
It's a potentially enormous task aggregating experiences, the one last area of travel that remains up for grabs which is, to a large extent, still a largely offline "pen and paper" sector.
Papatla has been at Booking.com for just a year having previously worked for that other well-known online marketplace Amazon, and lesser known Indian start-up Flipkart.
"My job is essentially to build the global experiences marketplace," he said.
"This is a consumer facing proposition where we expect eventually consumers will come in and be offered choices beyond just sleeping in a hotel room.
"We will take care of all things required for their trip. It's a very audacious ambition."
Last year's acquisition of FareHarbor, the US-based online reservations system for tours and activities, was a statement of intent from Booking.com.
It's first job is to help essentially manual operators and suppliers to become digital to ensure they can provide the online experience Booking.com's customers expect.
Papatla said: "The way we think about a region or a city is we first try to think about the partner, think about them as the customer to make sure they can offer a digital experience.
"Mostly they are business run on pen and paper and reliant on walk-ups, they are not used to publishing availability or using phone apps to get customers through the door."
So Booking.com is constructing the piping that allows these many providers in a heavily fragmented market to provide customer experience travellers seek today.
The travel giant has been testing its experiences offering in ten cities initially only with customers who have already booked their accommodation.
With 1.5 million room nights booked every day, Booking.com knows it has the demand for these products which can be tailored to data about what its customers have booked.
However, it is now taking the learnings from that and has started to migrate its experiences suppliers onto an open shop marketplace available to a subset of Booking.com's users.
Papatla said this work will be completed within the next six months. "It's a very dynamic market," he said. "And what's interesting is that the market is growing.
"People who are historians or teachers are saying 'you know what, I'm going to be a tour operator'. That does not happen in the hotel sector. We are seeing a lot of providers coming onboard.
"Most are open to the online world even though the discipline is really hard. If you publish itineraries and availability it means you are committed.
"A lot of this is about working with the suppliers and we have a set of tools that everyone can use."
As a global player, Booking.com understand there are always going to be nuances to the markets in the different regions around the planet it has aspirations to operate in.
Papatla said FareHarbor gives Booking.com good presence in the US, and in Europe, which is more fragmented but is Booking.com's home market stronghold, he said it is "growing like crazy".
Within Europe, regions like the Nordics remain very much offline and he is working hard to "figure out" markets like eastern Europe. Papatla said Australia is also "really strong".
He added Asian market have "different dynamics" with India and Malaysia being looked at but he said it is important to offer an authentic experience in terms of customer service and payments.
"We have a good understanding of how long it takes for a city to achieve the benchmark we are looking for. Sometimes it takes weeks, sometimes months," said Papatla.
Booking.com's vast knowledge of the accommodation sector is being applied to experiences and although call volumes from customers are no higher, they are more complex.
It is also learning about booking behaviours, how families book experiences, the difference between people on short trips versus longer holidays and how limited availability can drive early bookings.
Papatla said ultimately the aim is to use its data and technology to enable its users to plan their day without and friction and having to be constantly consulting their mobile phones.
"We want people to enjoy the world and want people to not have to look at their phones while they're doing that," he said.
"We would love our customers to never to have to stand in line. The phone will buzz and inform them at the right time what the next thing to do is. We don't just want to sell tickets."
Papatla said Booking.com is focussed on "building the entire trip" and not on what its competitors are doing.
"We are starting with great demand, with a great dataset as we figure out how we can remove friction from consumers to help them enjoy and experience the world more."