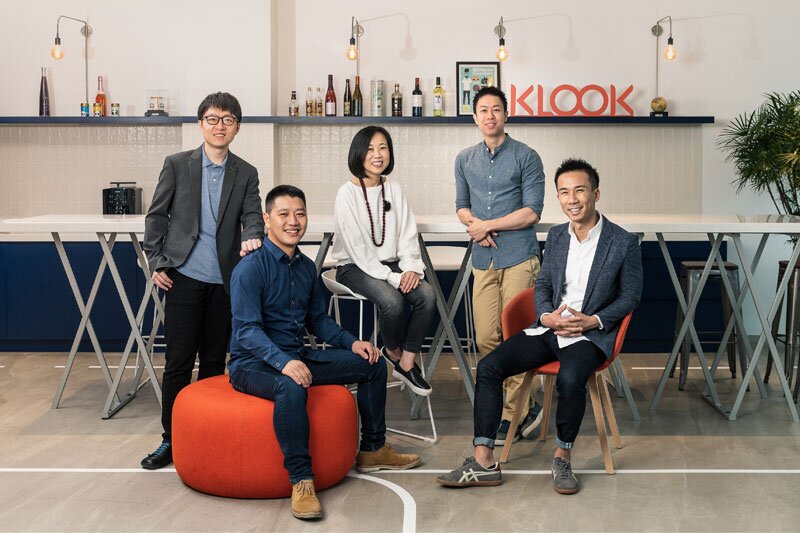 Phocuswright 2019: Klook and GetYourGuide poised at the start of the experiences runway
Hong Kong firm hails mobile as 'game-changer' accounting for 80% of bookings
The world's two largest specialist tours and activities marketplaces predicted a bright future for a sector they say is still to take off and is at the beginning of the runway.
Germany's GetYourGuide and Hong Kong' Klook shared the stage at Phocuswright to discuss a much-debated sector valued at $180 billion but which, arguably, has still to really deliver.
Klook has been the most recent quick riser in the market having raised over $500 million in its four years in business to date, including from high profile Japanese tech investor Softbank.
GetYourGuide, which was founded in 2009, has had something of a flatter trajectory, but in April raised $484 million, also from Softbank, valuing it at over $1 billion.
Co-founder and chief executive Johannes Reck told the Phocuswright conference: "Over the last 10 years we have been on a mission to give the world access to incredible experience.
"We have seen a shift from commoditised experiences. The future is now all about what people do on their travels."
Reck said that while Europe has been its core home markets it is seeing significant growth in the US where it expects to become the market leader within the next 12 months.
He said to date the sector has seen more investment pumped in than extracted with exits for the likes of Viator to TripAdvisor and Fareharbor to Booking Holdings, among others.
"Our investors are obsessed about the customer, not so much about an immediate exit. We see ourselves as a growth company and, clearly, we see ourselves as market leaders.
"We have a very agile mindset and continually try to disrupt the space. The travel experiences industry, broadly, is such as massive industry and there is so much to gain.
"The runway is still so long for all of us. We are still so much in the early stages. We have not really started in the experiences industry."
Klook co-founder and chief operating officer Eric Knock Fah said the firm will make 60 million bookings this year, 80% on mobile, a channel he described as a "game-changer" for the sector.
He agreed that tours and activities is still at an early stage of development, but that increasingly size and scale was important without which smaller players will not survive.
"We are starting to establish a global network effect. Once that's in place the bigger guys will get bigger and the smaller guys will struggle. We are starting to enter that phase today," he said.
Fah played down any suggestion of a conflict of interest with Japan's SoftBank being investors in the two rivals.
"We are two of the best businesses in the travel space," he said. "In the travel space all the major players are in global market. I believe we can both really grow.
"It's about the industry. Is the industry that we are building viable? As a long-term play is it going to be profitable."
Reck added: "SoftBank gets way too much press. They are one of our investors but not the most significant.
"They are along for the ride and share our vision. But they get way too much credit. It's not like I get up every morning and say what do I do to keep SoftBank happy."