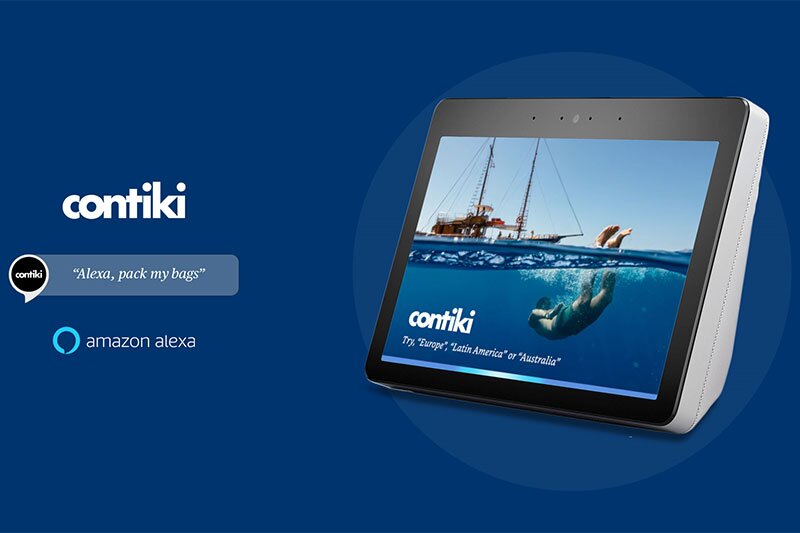 Youth brand Contiki launches Alexa holiday packing Skill
Suggestions made on clothing, accessories and toiletries depending on the season
Youth brand Contiki is the first tour operator to team up with Alexa to help clients create personalised packing lists tailored to their holiday destinations.
It has launched an Amazon Alexa Skill to create Contiki: Pack My Bags, which is now available to download on Amazon and was designed in response to the increasing use of voice-enabled technology, particularly by the younger market.
According to the 2018 Voice Shopping Consumer Adoption Report,  45% of millennials use voice assisted technology.
The Contiki Alexa Skill helps to make packing easier by giving suggestions on what clothes, accessories and toiletries to pack, depending on the season, and allowing holidaymakers to create personalised lists of what to take on holiday.
It collates the packing list into an interactive list within the Alexa app and shares it via email to the account attached to the user's Amazon ID.
The skill also encourages clients to be environmentally conscious by packing more sustainable products, such as ocean-friendly sunscreen and discourages use of single-use plastics.
It includes destination specific visual elements for those using it with smart speakers featuring screens, and  is Fire TV compatible.
Contiki marketing lab chief marketing officer Toni Ambler said: "With 50% of all searches predicted to be voice searches by 2020, we saw an opportunity to create a voice skill for Alexa that was both fun and useful for users."