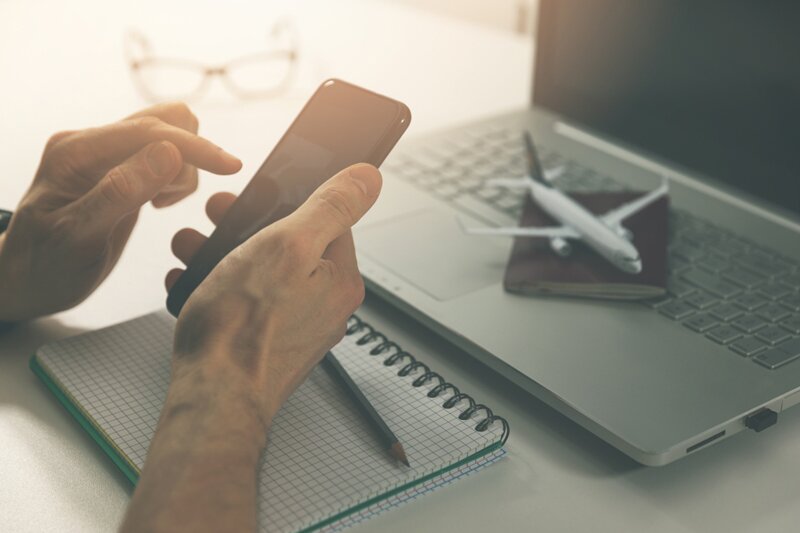 Warning over abandoned online travel sales as new anti-fraud procedures come in
Two-factor authentication has become mandatory following a series of postponements...
Online retailers risk losing millions in abandoned sales if unable to support Strong Customer Identification (SCA) anti-fraud security from today.
SCA or two-factor authentication became mandatory today, requiring online shoppers verify themselves every time they pay at a checkout by entering a one-time passcode alongside card details.
The March 14 deadline set by the Financial Conduct Authority (FCA) followed a series of postponements. But online payment processor Barclaycard Payments reported more than 1.2 million online transactions worth £102 million or £3.64 million a day were declined in February as the SCA roll-out gathered pace.
It warned retailers who remain uncompliant "could see a significant fall in revenue", with millions of online transactions at risk of being declined.
Barclaycard Payments research in February found 14% of shoppers noticed an increase in online payments being declined and almost two in five (37%) headed to another retailer to complete a purchase.
The same proportion (37%) said they were unlikely to shop with a merchant in future if a payment was rejected without explanation
The research also found three in 10 shoppers (28%) abandoned baskets saying payment took too long to complete.
SCA is aimed at reducing the £376 million lost to online fraud in the UK in 2020 and forms the final part of the EU Payment Services Directive 2 (PSD2).
Merchants can comply by deploying payments technology. Barclaycard Payments reported 93% of transactions processed through its Barclaycard Transact platform in February were approved at the first attempt compared with 69% through 'less secure' channels.
Rob Cameron, Barclaycard Payments chief executive, said: "The introduction of mandatory SCA is the most significant payments milestone since the rollout of chip and pin [technology] more than 16 years ago.
"While the new regulation is a positive step to keep customers' data safe online, our research shows shoppers are inclined to abandon transactions if it takes too long to check-out.
"Merchants who aren't yet ready should prioritise becoming compliant to avoid losing out on sales."
The financial services association UK Finance has also warned online retailers "to ensure they fully support SCA by March 14 or risk customer purchases being declined".
The FCA extended the deadline for implementing SCA from the previous date of September 14 2021 saying it recognised the "ongoing challenges facing the industry to be ready".
However, it insisted: "The 14 March 2022 deadline is the latest we expect full SCA compliance for e-commerce transactions.
"We previously agreed to give firms extra time to implement SCA for card-based e-commerce transactions in response to concerns about industry readiness, and to limit the impact on consumers and merchants.
"We also provided an additional six-month extension in response to the coronavirus crisis."