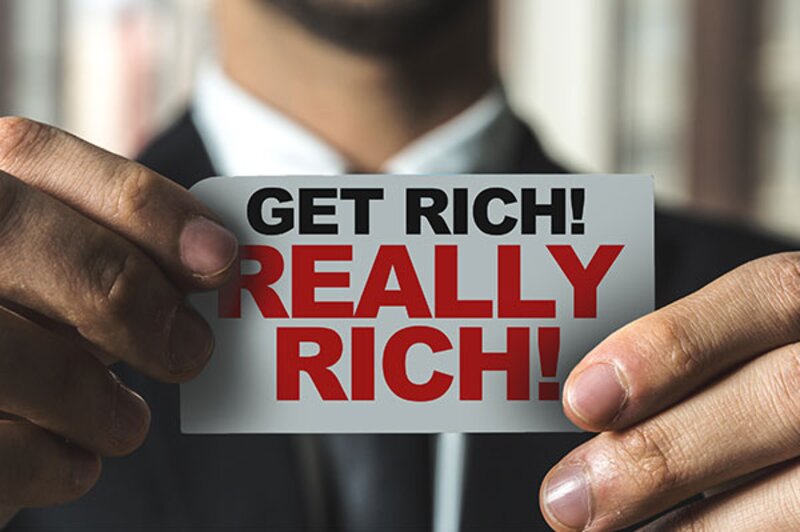 Warning issued over unsolicited emails promising agents the chance to earn 'untold riches'
UK trade association urges caution after agents invited to sign up to Culture Holidays scheme
Travel agents have been warned about get-rich-quick schemes promising "untold riches" from selling holidays during the coronavirus downturn.
The warning came after Travel Weekly forwarded an unsolicited email to Abta from Indian tour operator Culture Holidays, which describes the current crisis as an "opportunity".
The Culture Holidays email, entitled 'Turn Recession into Progression', encourages agents to join and states: "The travel industry is the most affected by coronavirus. Thousands of people will lose jobs in the travel industry. Many travel agencies will shut down. Inspite of the above there is an OPPORTUNITY and it's a GREAT one."
The email urges registered agents to join its 'Quantum Leap' programme which promises a "new opportunity to acquire great wealth" without any investment or extra effort.
Travel Weekly contacted Culture Holidays, which said it is a member of the Indian Association of Tour Operators and approved by the Indian government. Its website states that it has 968 "connected agents" worldwide.
The firm encourages agents to recruit chains of sellers, saying they can earn $100 for every three people they book, and $100 for every three people those agents book, and so on. It claims in a five-tier chain the first agent could earn $36,400.
Rajni Pandey, manager for international partnerships, said: "We understand that due to coronavirus our travel industry is suffering a lot and so are travel agents, that's why we have come up with this special offer which is an opportunity in the current scenario."
Abta advised caution. Steve Abrahamson, the association's head of risk management, said: "The coronavirus pandemic has brought out the best in many people but unfortunately it also offers an environment for those that wish to manipulate the situation for their own gain.
"Unsolicited emails, particularly ones offering untold riches, should be treated with great caution. The old adage 'if it looks too good to be true' may be a cliché but is quite often accurate and can be a handy guide to avoid being caught out."
Pandey said Culture Holidays was not involved in any scam activities, adding: "Sometimes things don't seem possible unless it is achieved."
He highlighted its positive TripAdvisor reviews and YouTube testimonials.
The operator's chief executive is Sanjay Bhasin, author of upcoming book Secrets of the Millionaire Travel Agent.