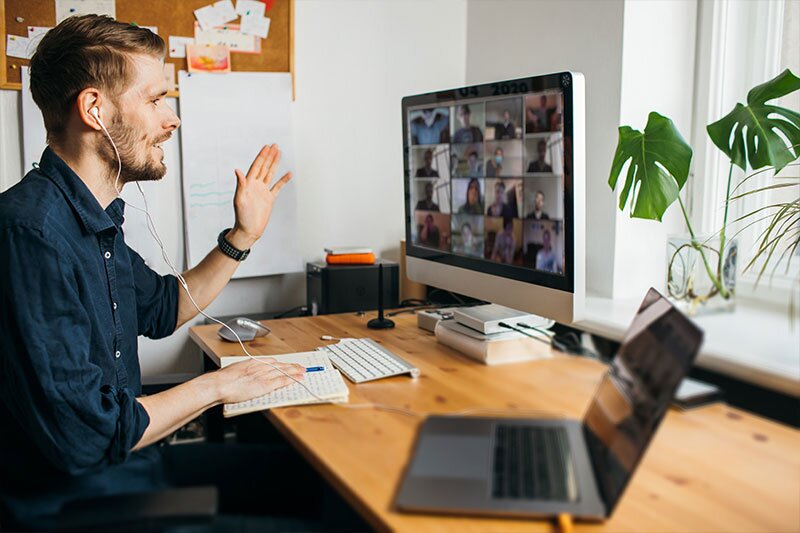 Tui embraces flexible working by making switch permanent
Staff said they wanted to see a continuation of pandemic working patterns
Tui's office-based UK staff will move to permanent flexible working, following 16 months of homeworking due to the pandemic.
Most of the travel company's office-based employees in the UK have worked from home since the start of the pandemic in March last year, and  found that almost all office-based roles could be done remotely.
Research was carried out about working patterns, with many employees citing benefits such as a better work-life balance, and saying that they would like to continue once the pandemic is over.
As part of the new policy, employees will only be required to attend the office once a month to attend face-to-face team meetings or collaboration events, enabling individuals to choose how often they would like to work in an office environment.
Tui offices will remain open and individuals will be able to decide what working environment works for them.
The company said this shift to permanent flexible working will not only offer greater flexibility but also hopes it will attract future employees from a wider employment market.
Belinda Vazquez has moved from her post as retail director to take on a newly created role of workspace director for Tui UK and Ireland.
She said: "At Tui we embrace the concept that work is something we do, not somewhere we go. We have listened to our employees in order to define a clear framework that ensures ultimate flexibility, whilst creating positive experiences that enable all colleagues to feel like they belong and are valued."
Her role is an 18-month secondment and Neil Swanson will take full responsibility of retail as director of sales channels. She previously reported to Swanson. Ste Bracegirdle will remain head of retail.
Andrew Flintham, managing director at Tui UK and Ireland, added: 'The pandemic has allowed us as an organisation to take a step back and make necessary changes to the way we work, communicate and collaborate. We believe that this move to a permanent flexible way of working will enhance our culture and organisational productivity, as well as allowing our people to have a great work-life balance."
The new choice-based flexible ways of working will come into effect when the UK government removes office restrictions and facilities will be re-introduced in line with local office plans.
It applies only to office-based staff, not those in shops, although the company does have a team of home-based retail employees.