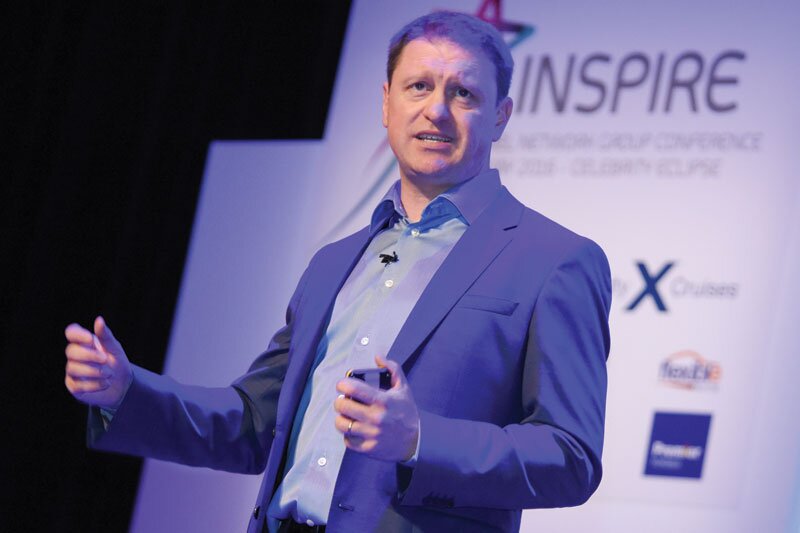 TTNG boss slams broken package regs and backs On The Beach against Ryanair
Gary Lewis said agents being singled out by the CMA watchdog was 'utterly disgraceful'
The Travel Network Group boss Gary Lewis has branded package travel regulations as 'broken' for allowing 'horrific' consequences for firms such as Teletext Holidays but not for airlines.
Speaking on a Barclays travel webcast, the TTNG chief executive called for companies to be "shouting as an industry" to change a system in which airlines do not face the same obligations as package travel organisers.
He said the refunds crisis during the pandemic had put pressure on companies operating under the Package Travel Regulations, under which refunds must be returned to consumers within 14 days.
Truly Travel, parent of Teletext Holidays, has recently appointed liquidators following the termination of its membership of the Travel Trust Association (TTA), part of TTNG.
The Teletext brand is subject to legal action from the Competition and Markets Authority (CMA) over the failure of Truly Holdings to pay refunds on cancelled package holidays. The company owed £1.2 million in refunds as of October 19 and had paid back £10.8 million since Covid struck.
Lewis, who did not name Teletext specifically, said: "The Competition and Markets Authority going after one of our members has caused huge consequences, when they have walked away from a broken market with the airlines. This is utterly disgraceful."
Lewis added: "We should be shouting about that as an industry. We should be making a point to the CMA that this is a broken system. Now is the time we should be doing something about it."
He said TTNG was still waiting for refunds due during the pandemic from airlines.
"We still have not had money back from the airlines. This is a real breakdown of the system. In the early days the Refund Credit Notes gave companies a way to survive because they could not get the money back in 14 days," he said.
Commenting on On The Beach's recent decision to sue no-frills carrier Ryanair for blocking it from booking flights with the airline, he said: "It's really interesting that OTB is going to court with Ryanair to challenge what has happened in this crisis. We hope people are getting behind OTB and what they are trying to achieve."
As part of its legal filing, the online travel agency has said that package travel rules forced it to refund customers for cancelled flights that Ryanair did not pay back. It is understood OTB was forced to pay refunds worth £48.7 million.
During the pandemic Ryanair insisted customer claimed refunds direct and would not pay refunds via OTAs.